Get your bucket list ready! From the Caribbean to Hawaii and Bora Bora to Miami, these dreamy resorts are sure to rekindle sparks in the eyes and hearts of their lucky guests. Step into the New Year with the right foot by getting lost in the sunsets, luxurious poolsides, romantic dinners and fabulous spas (all decked out with the finest Boca Terry goodies!) of these outstanding properties. In no particular order, we bring you the 10 most romantic hotels and resorts to make the hideaway of a lifetime. Romance has never looked so good.
Where: Big Island, Hawaii
Why we love it: For romance, there is no destination like Hawaii and the Four Seasons Hualalai sets the tone with the azure blues of the Pacific Ocean, inky-black lava rocks and towering palm trees. Enjoy side-by-side massages, sunset canoe rides and romantic, candle-lit dinners on the beach.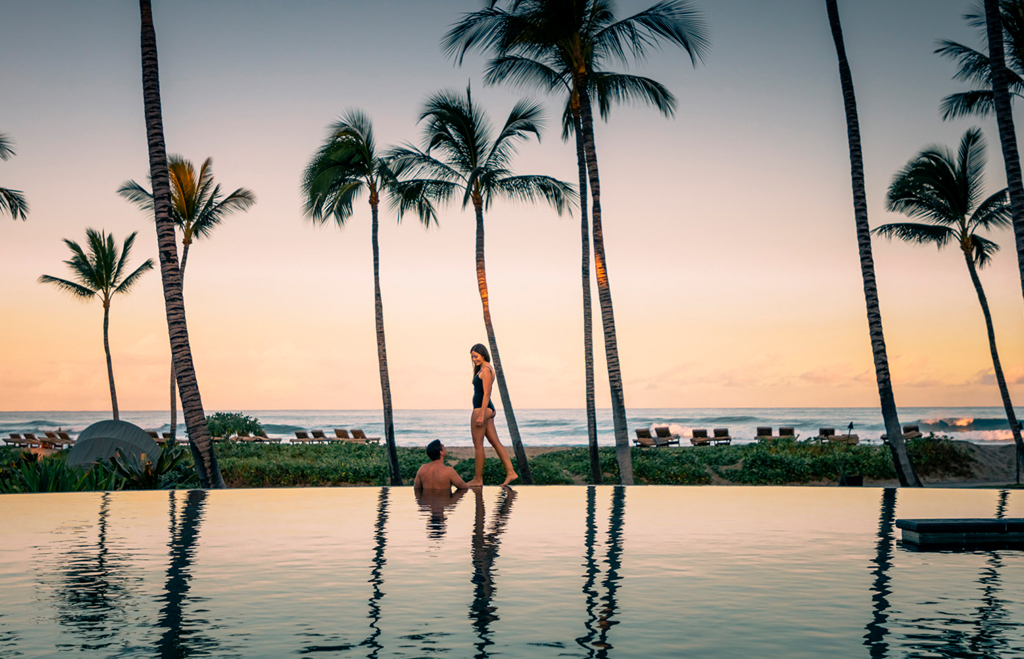 Four Seasons Hualalai
Where: Bora Bora, French Polynesia
Why we love it: If ever a destination merited the description 'tropical island paradise' it's got to be the island of Bora Bora! Its clear blue seas, pristine beaches and glorious sunsets create an unforgettable romantic experience. Stroll along the immaculate gardens and ride a traditional canoe to the private island of Motu Tapu – where a private dinner with chilled champagne awaits you at the beach (all while being serenaded by local musicians!)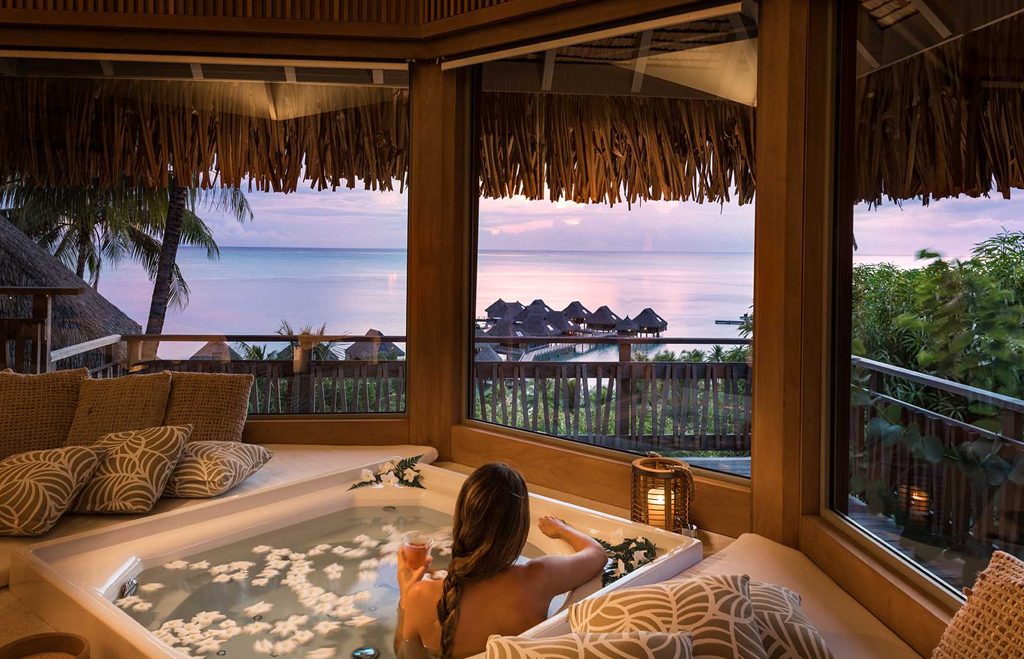 Conrad Bora Bora Nui
Where: Maui, Hawaii
Why we love it: The golden sand beaches, never-crowded infinity pools and swaying palm trees of Andaz Maui at Wailea Resort set the stage for an unparalleled oceanfront Hawaiian romance. Enjoy the ocean view spa, swim with the wild sea turtles at the beach and explore the many unique local traditions.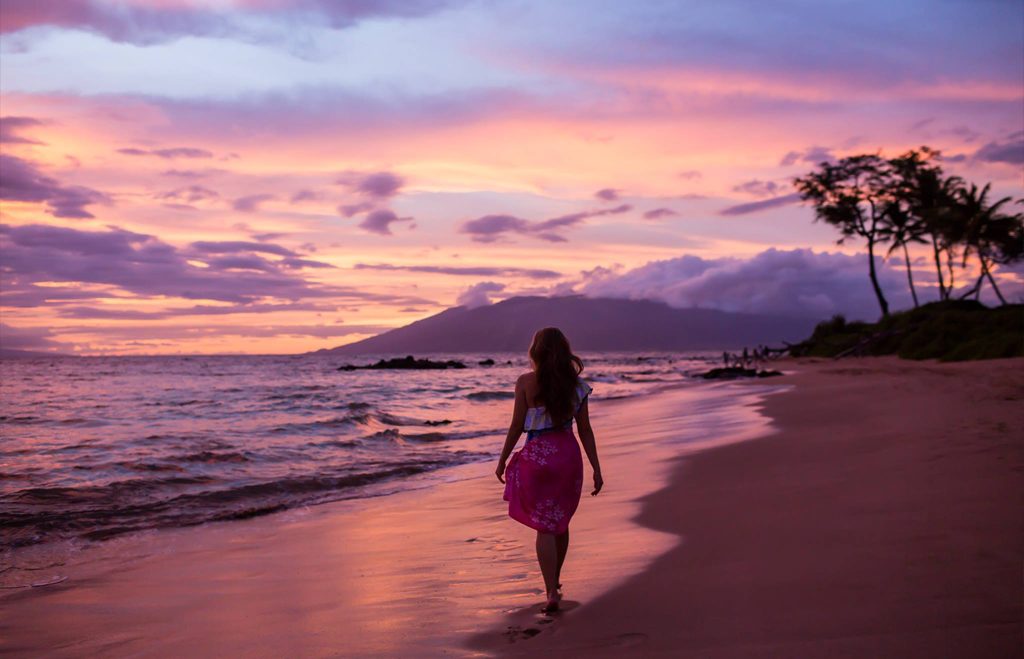 Andaz Maui
Timbers Kauai Ocean Club & Residences
Where: Kauai, Hawaii
Why we love it: At a mere 500ft. from the beach shores, this brand new resort is as close to the water as it gets and surrounds your memories with dramatic ocean views! Visit the Farm at Hokuala – a short walk from Timbers Kauai – to learn about the local culinary traditions or indulge in the fabulous amenities and facilities. One thing is for sure, the Aloha spirit is to be felt everywhere in this new Hawaiian gem!
Timbers Kauai Ocean Club & Residences
Where: San Diego, California
Why we love it: A Californian romance awaits you at The Dana! Enjoy relaxed bayside dining and a charming stroll along the private marina as you take in the spectacular sunset sipping
champagne. This airy, laidback hotel is at a close distance from the countless attractions San Diego has to offer.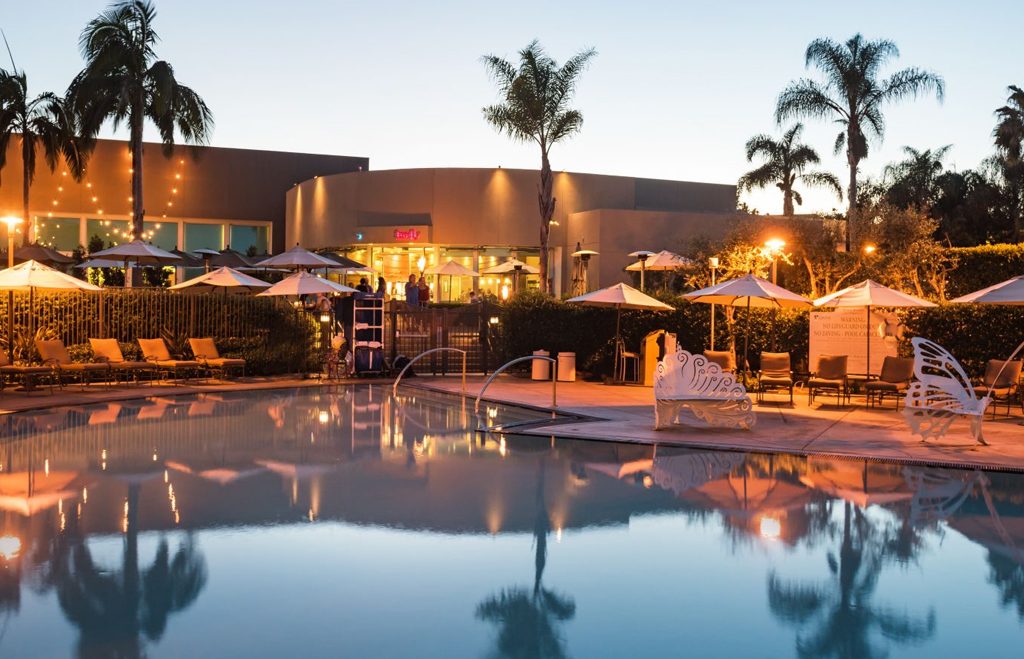 The Dana on Mission Bay
Where: Beverly Hills, California
Why we love it: A regular hideaway for A-listers, this tranquil hotel is set in a secluded spot in Beverly Hills, down the road from Rodeo Drive. The heated rooftop swimming pool with its private cabanas offers breathtaking city views while the Asian-inspired, sophisticated accommodations transport you to a Southern Californian oasis.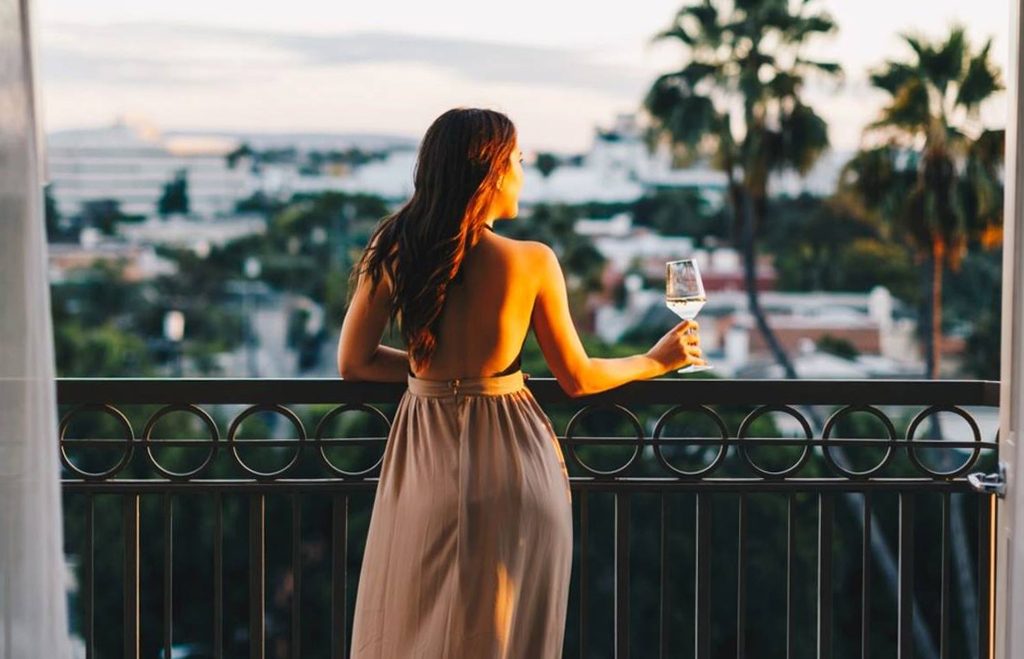 L'Ermitage Beverly Hills
Where: Carmel-By-The-Sea, California
Why we love it: Carmel and the Monterey Peninsula is a fabulous getaway destination for affairs of the heart. Stroll the flower-filled garden patio, featuring a charming fire pit, or indulge in the fabulous spas for two, fine dining and the many romantic adventures the area has to offer. This world-class destination is also known for its spectacular sunsets!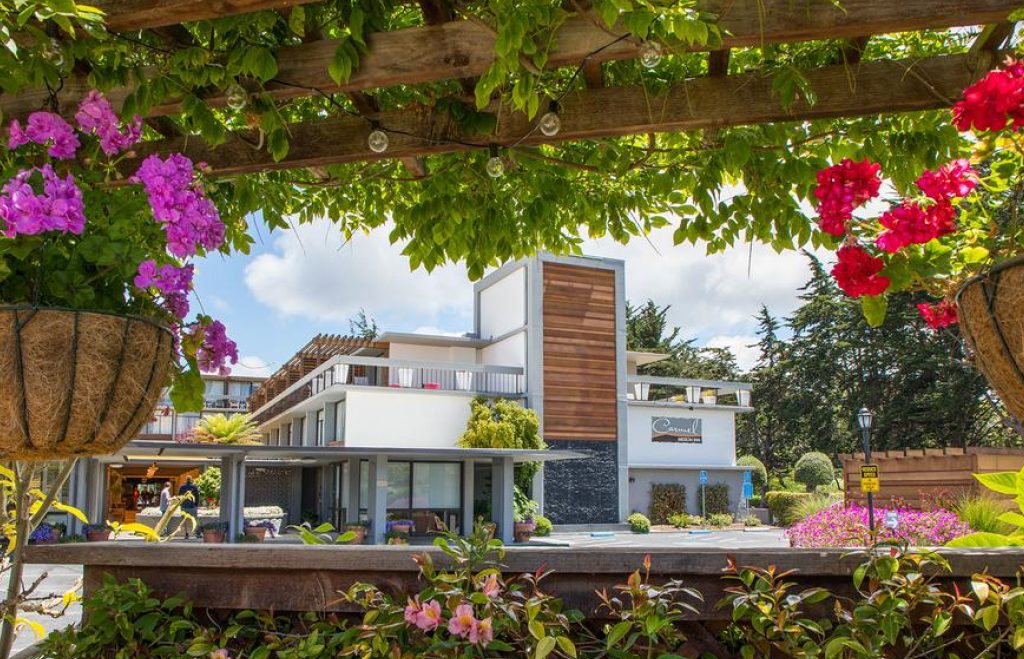 Carmel Mission Inn
Where: Sunny Isles Beach, Florida
Why we love it: One of our all-time favorites, Acqualina is a secluded verdant oasis completely open to the sea, creating the most idyllic setting for romance and serenity. Lose yourself in an intimate beachfront dinner, a sensual spa experience for couples with incredible ocean views or the adults-only tranquility pool.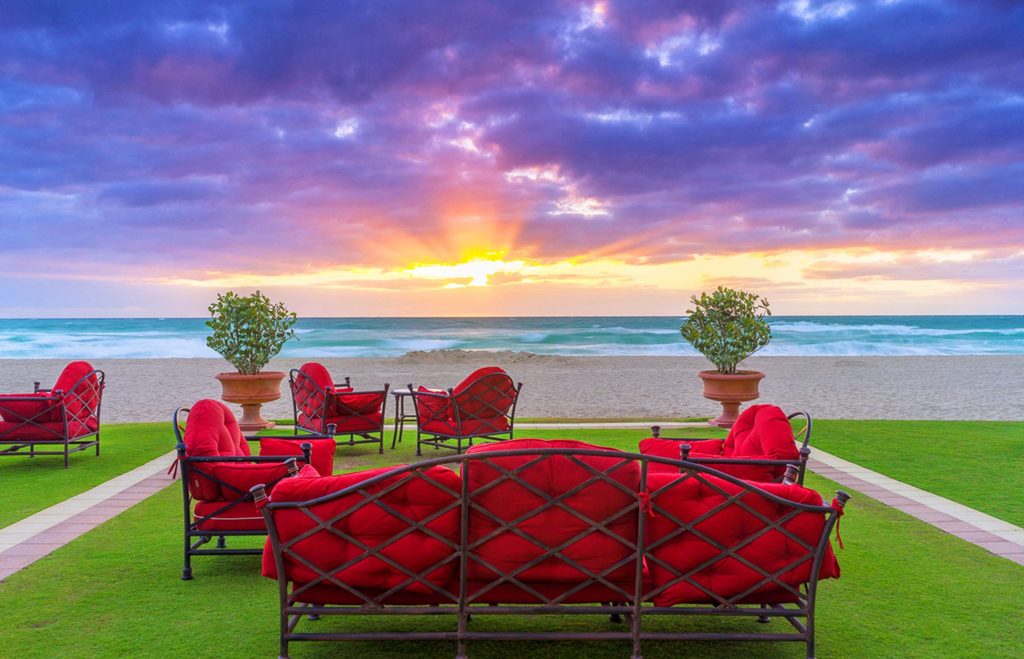 Acqualina Resort
Where: Boca Raton, Florida
Why we love it: A blissfully romantic getaway awaits you at this iconic resort in South Florida. With its ocean views, divine restaurants, and beautiful architecture you're sure to be transported to a world of your own. Enjoy the superior services and facilities – such as the gorgeous spa in Roman architectural style – the fine dining and of course the world-class beaches!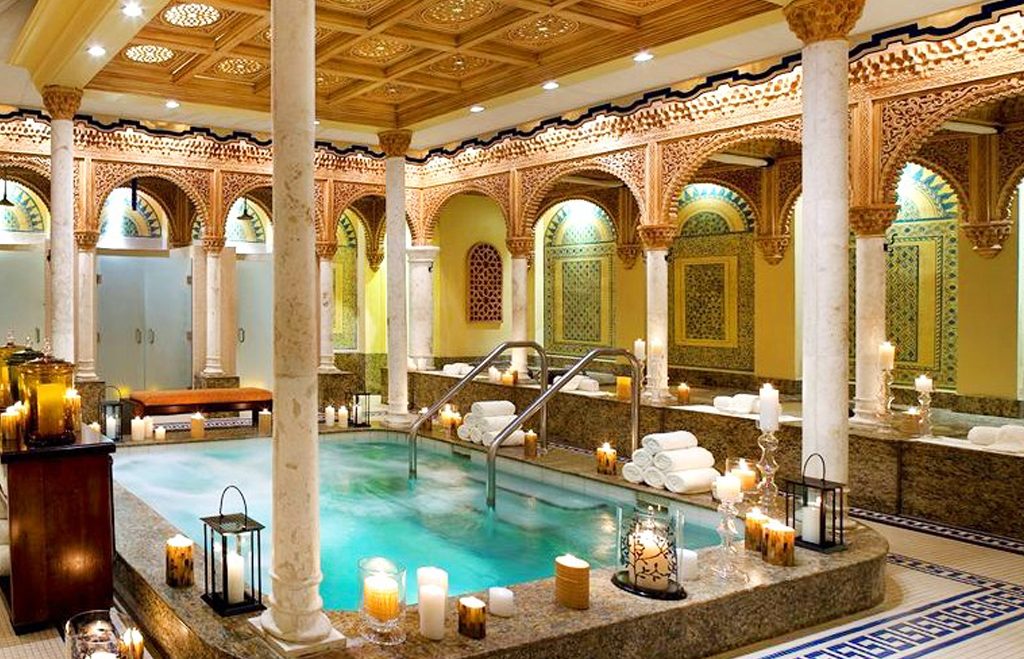 Boca Raton Resort & Club
Where: Grand Cayman, Cayman Islands
Why we love it: With a myriad of exciting activities, this beautiful luxury resort allows you to do everything or nothing at all! Let yourself be swayed by the gentle rocking of a floating water hammock or feel the thrill of a nighttime snorkeling adventure. Local seafood is masterfully prepared here and a romantic stroll under the stars on Seven Mile Beach is a magical experience.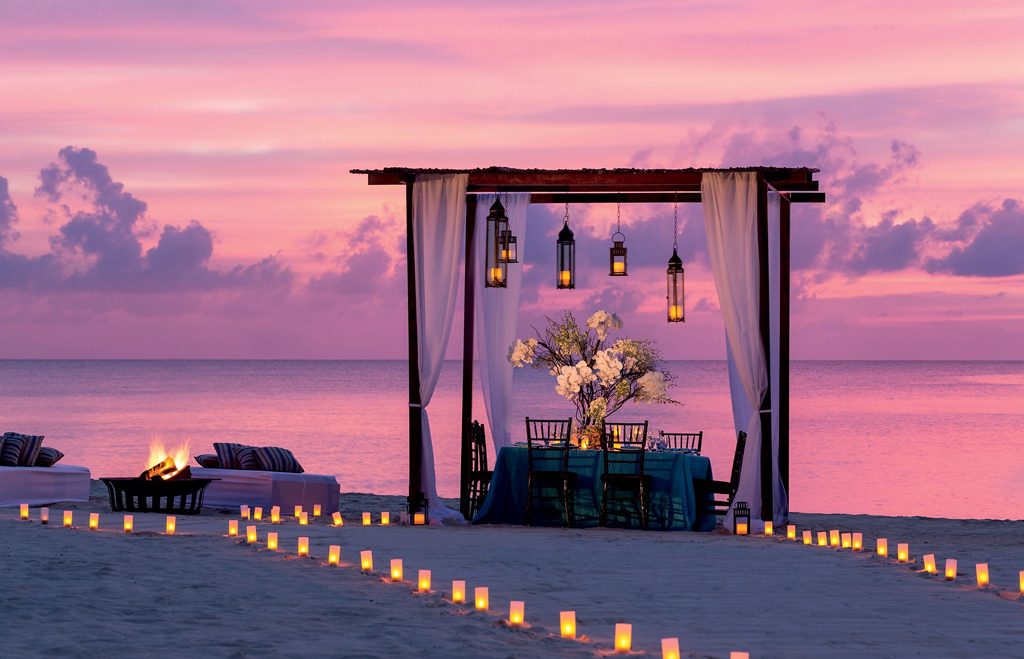 The Ritz-Carlton Grand Cayman
Share this item with friends