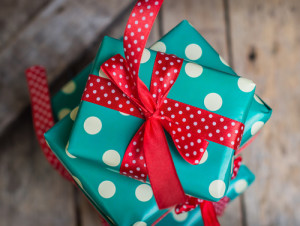 When it comes to gift giving, there are generally two scenarios that go into play: you know exactly what to get your gift recipients, or you've totally drawn a blank after over-contemplating.
Whether your circumstance falls under the former or the latter, one thing's for sure, you can never go wrong with a plush and snug bathrobe. The following are some of the many reasons that make bathrobes the most ideal surprises.
1. Neutral Use 
Bathrobes make for great presents since both men and women can use them. Whether you're looking for a nifty present for your husband or wife to remember you by all year, getting a Boca Terry bathrobe is a great idea. Bathrobes are fitting for just about any age, too. From toddlers to elders, they always come in handy.
2. Varied Style Alternatives 
In addition to suiting the preferences of any gender, you can suit the different preferences of your loved ones, since each robe differs in design. Whether you prefer to go for a hooded alternative, such as Boca Terry's Hooded bathrobe, or for a shawl collared robe, you can choose among numerous options. Moreover, bathrobes come in different lengths. Choose between short, long, or both.
3. Assorted Fabric Options
Whether you'd like a 100% cotton terry or velour alternative, Boca Terry has different robe models composed of each of those high quality materials to choose from. You might prefer a satin or micro chamois bathrobe for a lighter embrace. Or perhaps you're aiming for a particular fabric texture. From a diamond-shaped waffle to a vertical, linear pattern, you can find several touches at Boca Terry.
4. Simple Size Selection
Many bathrobes come in a one-size-fits-all option, so if you'd like to get your gift recipient an addition to their wardrobe, but just aren't sure about their size, bathrobes can solve that issue. If you need to order a plus size, many styles from Boca Terry come with that option, as well.
5. Year-Round Use 
One of the main things that makes bathrobes one of the most sought-after presents is the fact that they can be used all year long. Your recipients can enjoy getting hugged by luxury from season to season. Whether it's cold or warm out, nothing is better than waking up or going to bed after the smooth touch of a fluffy robe. 
6. Practicality at Its Best
Bathrobes cannot only be worn any time of the year; they can also be thrown on in pretty much any location. Whether your gift recipient is heading on vacation and needs one for their stay at a beachside resort, or they're lounging at home finishing some household chores and enjoying a night in, a smooth and lush bathrobe will upgrade their lifestyle.
7. Easy to Wrap 
So you place almost as much emphasis on the gift-wrap as you do with the present itself. Whether you'd like to hide the bathrobe in a festively wrapped box or a chic gift bag, you can use either. Most bathrobes can be folded easily, giving you the ability to choose how you'd like to store them. 
8. Fitting for Any Occasion 
Much like bathrobes can be worn during just about any season, they can also be handed out in any event. Whether you're looking for the best gift for a birthday, anniversary, wedding, or holiday, a bathrobe is a suitable gift for a myriad of occasions.
9. Ability to Mix and Match 
You can even create a matching set to gift your significant other and yourself, or another couple. Who said an assorted box of chocolates is the only way to create a blend? Why not make a creative gift basket? Bathrobes can be matched with all sorts of spa accessories, including bath lotions and soaps, and slippers.
10. Customizable Features 
At Boca Terry, you can add a special touch to your bathrobes by customizing them. Whether you've decided to add custom slippers or towels to perfect a gift set, or would like a custom print or design on a robe, Boca Terry has you covered. From gorgeously stitched emblems to accented logos and monograms, we offer custom embroidery on all of our bathrobes and spa accessories. 
11. Unique Gift Idea 
Do you love seeing a surprised face? Give a gift no one saw coming by changing things up this time around. By giving them a personalized bathrobe, you won't have to fret about offering a gift your recipient might have already received. Since you can order Boca Terry bathrobes in bulk, you can get an original one for each recipient, too.
12. Way to Gain Brand Recognition 
If you want to spread the love to your hotel and spa guests to thank them for their loyalty, give them a quality bathrobe. Guests will remember your brand all year long and most likely visit more often in the future. You might even get new visits after your guests' friends and family see them in a luxe bathrobe displaying your brand. 
13. Fitting for Numerous Budgets 
Seeing as how bathrobes come with the aforementioned benefits, you can also adjust your order to fit your budget. Whether you're ordering in bulk or with customized details, you can choose which options to go for to ultimately match your spending plan. 
Throw Out the Gift Cards and Get a Boca Terry Bathrobe 
Rather than getting stuck on ideas and opting for the regular gift card, by gifting a cozy and practical bathrobe, your recipients will be singing your praises.  So don't waste any more time contemplating how to perfect your next present(s).
Contact Boca Terry today for more information on our wide assortment of luxury bathrobes and spa products. We're sure you'll impress even the toughest of gift critics.
Share this item with friends