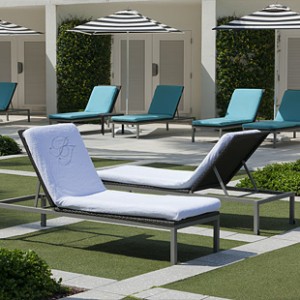 Spas and resorts share the wonderful responsibility of providing their guests with all of the necessities that provide the ultimate in relaxation and care. Those looking for the perfect setting will book your establishment for the quality of your attention, which of course requires from you a total dedication to the perfection of every detail.
Staying Ahead of the Curve
At Boca Terry, we have been in a position to advise our spa and resort clients on how to best serve their customers, especially as competition increases. With the constant demand for better services, our clients know that in order to stay at the top of their game, they must be consistent. This means staying ahead of the curve when it comes to all the amenities that one finds in a luxury setting.
Remembering the Details
In service to our loyal clients and to those who are just discovering our products, we want to remind you of specific elements that can help you to keep your establishment at the forefront of the industry. Remembering the details is what counts. Here is our list of five must-have products that can make all the difference when it comes to awakening your guests to the diligent attention you give them:
A Great Terry Cloth Bathrobe
Do not ever underestimate the power of a high quality terry robe. This is perhaps the number one article that your guests will notice first off when they arrive at your spa or resort. You cannot get away with anything less than top quality fabric, design, and craftsmanship when it comes to a robe, and when we are talking about terrycloth, this is of the utmost importance. Your guests will be using their robes throughout their stay at your establishment. You will want to have several styles to accommodate the varying treatments and settings you offer. Above and beyond all, your terry robe will undoubtedly be used the most. By the pool, in between spa treatments, after the shower, in the gym, by the beach… these are settings that require a full-duty robe that provides your guests with the most absorbency. A Boca Terry robe is the perfect example of having all of the qualifications a great robe requires. Whether you choose our shawl collar terry cloth robe with its roll-up cuffs, deep pockets, hanger loop, and double belt loops for adjustable waist height, or a Kimono style with its sleek line, you will be supplying your clients with a sumptuous robe that wicks away moisture without ever becoming heavy or dense. One of our best selling robes is the Hooded Terry Cloth Robe. Put up the hood when your hair is wet and you get total protection from drafts. With the back of your neck protected, this robe provides complete coverage all the way down, creating a cozy, comfortable, and all-embracing feel that works in any weather. Designed for both men and women, and coming in a one-size-fits-all, the hooded terry is a stunning model that creates a chic and elegant look on any body type.
A Lightweight Robe
It is always smart to provide your guests with an alternative robe for those moments when something light and breezy is required. A Boca Terry we have several lightweight robe styles to choose from, with the Organic Lightweight Waffle being one of our customers' favorites. Made of 100% certified organic cotton, this is an ideal robe for those prone to skin irritations, allergies, or asthma because it is made from seeds that have not been genetically modified and with processes that eliminate the need for herbicides, pesticides, or fungicides. Additionally, as a spa or resort interested in fostering a Green ethic, this totally natural robe provides a strong message about eco-friendly practices. Soft and absorbent, it is a great selection for warmer weather or for in-spa relaxation when a heavier robe is not required.
Comfortable Slippers
Along with your impeccable robes should come equally impeccable slippers. Our custom made slippers are excellent counterparts to all of our robes, providing your guests with a secure and cozy feel for their feet. With soft padding, cloud-like foam insoles, slip-proof soles, and a secure fit around the arch, our slippers are perfect for any spa or resort setting. Made of exceptionally absorbent fabrics, they will wick away perspiration and water quickly, keeping the feet dry and happy throughout the day.
Sumptuous Towels
Like your bathrobes, your towels say everything about how you value your guests. By offering them towels that are the ultimate in absorbency and made with the finest fabrics possible, you are upholding your luxury standard. Our towels are made with the finest looping procedures, the ultimate in density, and with an attention to craftsmanship that guarantees their durability even under the most intense laundering conditions. Our elegant towels come in all of the sizes you need for every exigency, including for the hands, body, and beach. You can also order our exceptionally designed lounge chair covers that offer total absorbency and a no-slip elasticized border that fits around any standard chair.
A Beautifully Embroidered Logo
You want your guests to remember you. By ordering a beautifully embroidered logo for your robes, slippers, and towels, you keep your brand in your clients' consciousness at all times. This is especially powerful if you have an in-house or online boutique where you sell your spa or resort's products. Our design experts will make an impeccable recreation of your logo, embroidered with the finesse and attention to detail that we are known for in order to provide you with unique robes, slippers, and towels that your clients will remember and want to own. If you need consultation on a new logo design, we are able to help you with this as well.
Contact Us Today
For more information on Boca Terry products and how we can help you maintain your status in the luxury spa and resort business, please contact us today by calling (877) 421-6001 or using the form on our Contact Us page.
Share this item with friends