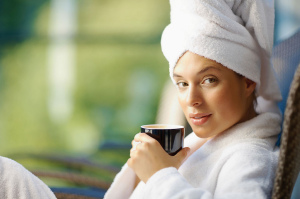 From fun activities to romantic evening events, cruise line owners are always coming up with new ways to ensure that they offer various draws for their customers—and this is often necessary to keep business afloat! The cruise line sector is a largely growing branch of the hospitality sector, and that means that owners and managers need to get together to brainstorm ways to draw even more guests in.
Those who own cruises might be looking for creative ways to increase your popularity, elevate guest experience, and lock in returning visitors. Ready to learn the tricks of the trade? Here are the top five reasons to buy luxury amenities for your cruise line:
1. They are Affordable
Believe it or not, treating your guests to the best is much less expensive than you could have imagined! Boca Terry offers top quality luxury bathrobes, towels, slippers, and spa accessories at prices that won't break the bank.
How do we do it? Well, we don't skimp on the quality of materials—that's for sure. In fact, we source materials from all over the world to ensure that our fabric is the absolute best quality.
Rather, we take on full ownership of the manufacturing process. From designs and customizations to actually producing our products, we hire internal teams to handle everything. That means no middleman—and no middleman means increased efficiency at a lower cost. Best of all, we pass those savings onto you, our valued customers, so that you can experience exactly what we do: more affordable bathrobes, slippers, and towels.
2. Value
Because we are so affordable, you can provide top-notch amenities and accessories for your visitors at a reasonable price. That's good news for you, as that means that you are spending less. Yet, your customers are the ones who will truly benefits. Spending less, yet still acquiring luxury amenities means that you can provide certain aspects of your cruises—spa treatments, upgraded rooms, or whatever else you choose—at a more affordable price for your guests. This will increase the value of a cruise vacation with your establishment.
If you don't think that your guests want a good value, then think again! Why else do you think that publications and analysts, such as Fodor's, offer Money-Saving Cruise Tips? Value is a driving force for vacationers across the board. Who knew that offering luxury amenities was so beneficial to your guests' wallets?
3. Draw Passengers In
When it comes to travelers, there is one thing you can be sure of: they will want to choose the cruise, hotel, or resort with the best amenities and services. Relaxation and comfort are largely important aspects of a vacation or getaway, so ensure your guests achieve what they are looking for! Your vacationers will be thrilled to walk into their cabin to find a pair of freshly cleaned, plush Checkered Bathrobes in their closet. Whether out on the balcony, fresh out of the shower, or heading to the spa, you guests will always find a rhyme or reason to don their favorite garment for the week.
4. Pamper Your Vacationers
Your customers want the best of the best. Consider showing them how valuable they are to you by offering top-notch services and amenities. Create distinct low-noise pamper-zones for your travelers. Here are some ideas:
An On-Cruise Spa
A Warm Steam Room
A Hot Sauna
Soothing Hot Tubs
If you are going to provide this on your cruise, do not neglect to offer the proper attire. You will want to stock up on luxury quality amenities.
Pick your favorite spa wraps for your pamper-zones. Don't forget that you'll also need bathrobes, and waffle blankets. Employ their use in these pamper-zones and your guests will experience next-level relaxation.
5. Improve Guest Experiences
Improving your guests' experience can be simple. Making the extra effort is what your vacationers will truly value. If you need some ideas, just follow the steps listed above!
Offering services and amenities to pamper your guests is a great tactic to acquire positive ratings online while locking in returning visitors in the future. When those in the hospitality field treat their guests well, they are able to establish and build brand loyalty amongst visitors. The chances that your guests will take another cruise is high—and by making sure that they enjoy their travels, their chances of booking with your company next time are elevated. After all, there is a reason that "Brand Loyalty" comes in on Fodor's list for ways to save on cruises. Amenities are not the only way to build brand loyalty; consider offering deals or bonuses for your reliable, returning guests—such as a free pair of soft slippers!
Invest in the Best Before Your Next Cruise
Boca Terry is here to help elevate your guest experience and to ensure that your visitors feel that a trip with your cruise was valuable. That is why we want to help you invest in the guest—by investing in the best! If you have any questions about pricing, or to place a wholesale order of our luxury robes, towels, and more, contact us today!
Share this item with friends