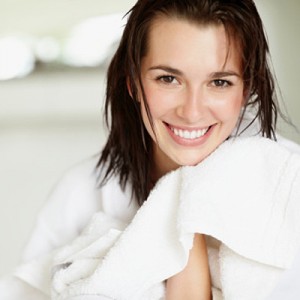 Everything we do in life has meaning, especially when it comes to gift giving. When we put thought into the selection of a present for a loved one, we show that we are giving, not because it is expected, but because we truly care. When we give something from the heart, it is instantly felt and forever appreciated.
Creating Loving Memories
Mother's Day is a wonderful occasion to display a beautiful gesture of love, admiration, and caring. It is a day where we have yet another chance to create loving memories, and certainly a day where we can thank our mothers for their care and their sacrifices. Your mom isn't going to be around forever, so why not use this special moment to let her know how much you honor her in your life.
Choosing a Gift That Lasts
The traditional gifts on Mother's Day are usually boxes of chocolates or bouquets of flowers. While delicious and lovely, chocolates and flowers don't last. At Boca Terry, we believe in changing things around by choosing something that lasts, in much the same way that you feel the lasting nature of your affection and respect for your mom or another maternal figure that has impacted your life.
Showing the Full Depth of Your Feelings
We also don't believe in the fleeting gesture, but instead in the grand metaphor. We believe in showing the full depth of your feelings, and there is no better way to do this than selecting a luxurious bathrobe that is designed with care and impeccable craftsmanship. Our products are all created with special attention to a luxury look and feel, with the quality and beautiful styling that has given us our sterling reputation for making high end robes designed to make the wearer feel like royalty.
Here are five reasons why a bathrobe is the perfect Mother's Day gift:
1. Enduring Under Even the Most Adverse Conditions
Good robes, such as the ones we produce at Boca Terry, are durable. Much like your feelings, they will endure under even the most adverse of conditions. No matter how much they are laundered, our robes are made of such high quality materials that they emerge looking like new every time.
2. Providing a Generous Embrace
Our robes are soft and sensuous, designed to keep the body protected. Wrapping around the waist and limbs like a generous embrace, they are made to take away the stresses of the day. The gift of a Boca Terry robe is like giving your mother a loving hug every time it is worn, and with our luxurious, soft, and cozy materials, she is sure to feel the warmth and security of your love.
3. Reminding Your Mother to Take Time for Herself
Every exquisitely sewn garment we create is made to remind the wearer that comfort and ease is only a bathrobe away. Giving the gift of a robe to your mom is a way to remind her to take time for herself. Providing her with the ultimate symbol of luxury will help her to pamper herself more often, whether it is after a bath or shower or curling up to read a book on the weekend or at the end of a long day.
4. Making it Personal
At Boca Terry, you can customize any robe with your mother's name, initials, or favorite design. With our exceptional choices in fabrics and styles, you can create a robe that is personal and distinctly for her. Here are a few examples of some of the beautiful models you will find when you take a look at our online catalogue:
• The Pink Satin Kimono representing the ultimate in graceful femininity
• The Satin Stripe in kimono style or with a shawl collar and big pockets lined with gorgeous French terry knit
• The Fleece Bathrobe, also in kimono or shawl style, made of plush, warm 100% polyester fabric that envelops for total warmth
• The Waffle robes with every square created for ultimate absorbency
• The Terrycloth styles so perfect for absorption, durability, and classic good looks
5. Showing You Care About the Details
In this world where everything moves so fast, your gift should not be like a text message, but rather a love letter written in longhand. Take the time to wrap your robe in beautiful paper. Write your mother a beautiful note that tells her what this gift represents. Attention to the details goes a long way.
Taking the Occasion Out of the Ordinary
Why not make this year's Mother's Day a day that is absolutely out of the ordinary? It may seem like a commercial occasion that has become empty of emotion, but you can make it into something that will forever remain one of the most special moments in your mother's life. She deserves it, and it will give you unending pleasure to know you've made her day.
Contact Us Today
For more information on our exceptionally crafted bathrobes and how you can order the perfect one for this Mother's Day, contact us today by filling out our online form or by calling (877) 421-6001.
Share this item with friends