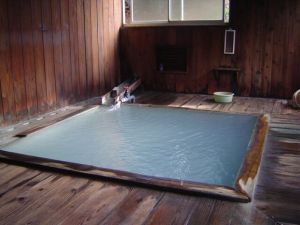 With the cold weather taking its final bow this year (sorry, New England!), there is no better time to warm up. Go ahead, immerse yourself in the nearest soothing hot tub—but before you do, here are Boca Terry's tips to help improve your next few dips:
       1. Mood Music
Bring the party to the hot tub! Invest in built-in, waterproof speakers so that you can enjoy exciting songs with your friends—or, so that you can relax to smooth jazz as you unwind from a long day.
       2. Fun Lights
Purchase waterproof hot tub lights that dance in-sync to the music. Everyone loves a good light show!
        3. Mini Bar
Remember to always drink responsibly, as alcohol and heat aren't best friends. However, you can still stock up on water bottles, juices, sports drinks, and mocktail ingredients for hydration! Plus, a few snacks are always a good idea. Grapes, anyone?
        4. Telescope
This might sound strange at first, but picture how interesting this could be! Sitting around in a hot tub can get boring—who wouldn't want to do a little stargazing as they relax?
        5. Luxury Towels, Robes, and Slippers
After you and your guests get out of the hot tub, be sure to let the true pampering begin. Luxury quality robes, towels, and slippers will help dry you off while keeping in that warmth from the hot tub!
You won't regret these tricks to help bring your hot tub to the next level. Whether you own a hotel, or you are enhancing your personal hot tub, these ideas will help improve your experience (and your guests').
Share this item with friends