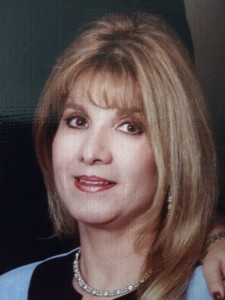 Elvira Saad, CEO of Down Sleep (a reputable hotel supplier and distributor in Mexico), has been a Boca Terry client for a while now. She is a kind and passionate visionary taking the hospitality industry by storm. Elvira talked to us about everything from how her renowned company was founded, to what she enjoys doing outside of her role as CEO.
Can you tell us a little about yourself? Where were you born and raised. How long have you been living in Mexico and what did you study?
I was born in San Diego California and raised in the beautiful Port of México, Ensenada Baja California (south of the US border). I've always connected with both cultures and grew up with the colors of Mexico, as well as the international influence of interior design. I studied Interior Design and received my degree in México City.
Did you have a role model growing up? If so, who was it? How did he or she inspire you?
My role model has always been my mother. She taught me to do what I love and to follow my dreams. I've always been inspired by her elegance and refined taste.
How did you get into the hotel industry and did you always see yourself working in this field?
My family owns hotels in Mexico. When I graduated, they trusted me to remodel theirs hotels. So, I started with the lounge, lobby and restaurant areas, along with the convention centers, moving on to the suites and other hotel rooms. I fell in love with the remodeling rooms and learned how to understand each client's unique preferences.
What would you consider to be the single most significant thing you've learned with the sum of your work experience?
A brilliant businessman once taught me the importance of how a sofa with great cushions can sell a home, just like a comfortable and appealing bed would give guests the incentive to return to a hotel. Ultimately, that motivated me to establish DOWN SLEEP S.A. DE C.V. Our showroom is located in Lomas de Chapultepec in Mexico.
Is there a specific philosophy in life you see yourself living by? How has that helped you as a CEO?
I like to reflect happiness, peace and beauty to all those around me. I've found that keeping a positive attitude actually helps overcome difficult times in the business atmosphere.
As CEO, you must have a very hectic schedule! What are some of the things you like to do in your spare time?
I love spending quality time with my family, visiting museums and exhibits, and going to trendy restaurants. I also enjoy having a great time with my friends and travelling on weekends.
What do you enjoy most about your job and what do you find to be most challenging?
One of the most challenging things I have to deal with is convincing my client that my project is the solution they need and ultimately, closing a deal. Although these are challenges, I also enjoy them and take delight in seeing our clients satisfied with our products.
What advice would you give to someone who's looking to pursue a career in your field, with aspirations of one day operating a successful company?
Passion goes a long way. They should be in love with the nature of what the career entails and be sure to have a vision for transformation. In other words, creativity is key—and so is having good taste. Having a good eye for what will fit customers' preferences is a must.
If you had to choose a favorite from Boca Terry's collection, which product would it be and why would you specifically select that one?
I would definitely choose the Micro Check (Checkered bathrobe collection or Microtec?) since the line's fabric is soft, light, and versatile.
Share this item with friends