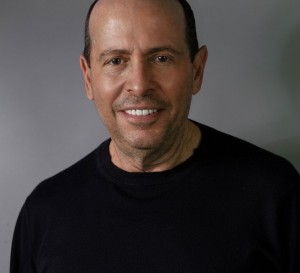 What better way to commence the last Robe Report of 2015, than with an insider talk with the visionary behind the brand? From the launch of Boca Terry to the future of the hospitality industry, our CEO, Edward Cohen, is sharing it all.
What inspired you to get into the hospitality industry?
Back in 1975, I joined my father in the business of manufacturing women's sportswear (mostly private label) for major department stores. After many years of being in that business, I decided that it wasn't something I wanted to do for the rest of my life. So in 1995, I called my brother, Bruce, who was in California, and I said, "Let's start up a business or buy another one." I told him I had certain criteria in mind: the business had to be related to clothing manufacturing, it had to have a large customer platform, and we would need to create our own brand.
How was Boca Terry established? 
Bruce found a bathrobe manufacturer in Chinatown in San Francisco. The company was selling the bathrobes to hotels. We flew up to talk to the owner, but he refused to sell his business. That's when we decided to start a business of our own. We named the company after the town I was living in (Boca Raton, Florida), deriving the second word, "terry," from the fabric we used in our products. And that's how Boca Terry was born.
Based on your personal experience, what attributes do you think each CEO should have to successfully lead a company?
I think a good CEO is someone who has experienced what his employees and customers go through on a daily basis. Once you understand the process, it becomes easier to make the right decisions on a regular basis.
What does your average workday look like?
I wake up at 5am everyday and head to the gym. I get back home around 7am, and by 8am, I'm in the office. Running this type of business encompasses handling all of its sectors on a day-to-day basis, from dealing with customers, to communicating with overseas factories, reviewing inventory, and enhancing marketing strategies to increase sales.
What do you enjoy doing in your spare time? 
When I'm not working, I like to golf. I've also become an avid photographer.
How does your job affect your life outside of the office? What are your thoughts on the work-life balance?   
I happen to be a very lucky man with my work-life balance. I love what I do, so I see the facets of both work and life as intertwined. Answering e-mails in the middle of the night or dealing with customers' questions on weekends are part of the equation, but the advantage of living in South Florida is that it offers its residents the sensation of living in the tropics. So if you just go out for dinner, you can get the feeling that you're on vacation while you're still working.
What do you enjoy most about being the CEO of Boca Terry? What do you find to be the most challenging part of your job?
I love the fact that I can help people on a daily basis. Whether it's a customer who doesn't know what type of product they want, an employee who has a problem, or factories that need answers, I enjoy being able to help. Additionally, I like looking at new fabrics and discovering the next bathrobe every hotel would want.
The biggest challenge I have is implementing systems that prevent mistakes from happening. Seeing as how no company is immune to mishaps, when an issue does arise, another challenge lies in fixing it.
What experiences do you think best prepared you for where you are today?
My father probably gave me the best experience to prepare for where I am today. Even though at the time, I wasn't exactly happy about having to work from the bottom up, when I look back, that experience is what gave me a better understanding of what people in the industry do and how they do it. Ultimately, that serves as an immense help in making the right executive decisions.
In your opinion, how does the future of your field look?
I think the future of the hospitality industry looks very promising.  New hotels are regularly being built and they're constantly looking for different ways to upgrade their amenities for guests to enjoy when they arrive. Hotels are always interested in finding new means to keep their guests coming back time and time again.
The key is to provide guests with the facilities that'll give them the experience they desire. Offering a guest a bathrobe to relax in while they're in their room or while they're at the spa, is one such amenity that can make all the difference. As hotels have been increasingly using our products for about 20 years now, it just goes to show that providing guests with that positive experience outweighs the costs.
As a leader in the hospitality industry, what do you think makes Boca Terry stand out among others?
I like to think that Boca Terry is a leader in our field for four reasons: we have exceptional customer service, we manufacture great products, we have very competitive prices, and we keep a very large inventory to fulfill our customers' needs.
Boca Terry frequently attends trade shows throughout the year. What is the most useful part about going to these trade shows?
The shows we attend today offer more opportunities for social networking and meeting the customers we speak with on a regular basis. So it goes without saying, this is a very important part of maintaining our business relationships and getting the chance to meet new prospects.
If you could go back in time and do it all over again, would there be anything you would do differently?
If I could go back in time, I would have definitely gotten into this business a long time before I did.
With the holiday season and the New Year approaching, how do you like to celebrate the holidays?
The holiday season marks one of the busiest times of the year for our business, so we don't really get a lot of time off. When I do have time off, I enjoy spending it with my beautiful wife, kids and grandkids.
Share this item with friends