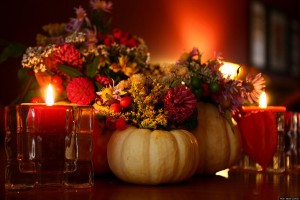 At Boca Terry we love to take the time around Thanksgiving to thank our customers for their years of loyalty. This seems to us to be a wonderful and appropriate time for us to acknowledge our gratitude for the support we get from your, our clients.
We have been around for many years now, and with each year we watch our business grow. This is because of all of you who recognize how much love and care we put into our robes, towels, and spa accessories. From the moment we opened our doors backin 1996, we were on a mission to provide the hospitality industry with the best products that could be found in the market. Watching our clients blossom and grow due, in small part, to our skillfully manufactured products has been and continues to be our greatest pleasure.
As our client list expanded from that first day into what it is now, we can see that we are continuing to succeed with our vision. And there is nothing that excites us more than to welcome new clients, offering them high-quality merchandise that can make the difference between a so-so atmosphere and a place that invites guests into a world of luxury.
We also want to thank you for the abundance of letters we receive complimenting us on our customer service. This is another area that we are constantly endeavoring to perfect, as we know that good customer relations are the key to the kind of enduring relationships we feel are essential to good business.
Our feeling here at Boca Terry is that we are in partnership with you. Whether you are a large hotel chain, a boutique inn, a small bed & breakfast, a world-renowned spa, resort, or casino, we are committed to giving you the utmost of attention. From advising you when you need it, to providing you with the products that best suit your establishment, our job is to help make you look good.
As we get closer to Thanksgiving, we become more sentimental, as we tend to do with most holidays. And so, in this spirit, we at Boca Terry wish to embrace our feelings and send out our well wishes to all of you as we look forward to our continued relationship throughout the years to come.
Share this item with friends