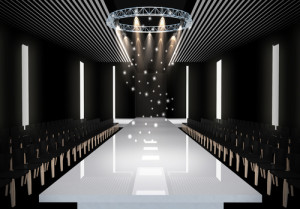 Making a fashion statement next year could entail having a bathrobe-like garment in your closet. From pajama-inspired pieces to sultry slips and yes, the ever-classic bathrobe trench, the wardrobe picks strutted on the SS16 catwalks were taken to the streets of the nation's fashion capitals.
Renowned music artists, top models, and other proclaimed celebs have shown their support for the trend that's been subtly buzzing for the past three years. Being comfortable while staying "à la mode" with lace and vintage accents has easily become the look of the New Year.
Try adding the following to your outfit to dress things up while toning down the bedroom look:
A casual handbag or clutch.
Embellished pointed-toe flats or thicker heels.
A sequined dress or top under a "bathrobe" coat.
Blazer and pants over slip tops.
Accessorize with statement jewelry (i.e. drop earrings and bib necklaces)

Seeing as how the top names in the fashion industry have marked this trend as a leader in their collections, it doesn't seem like it's going anywhere any time soon. So, why not step into the daring side this year?
Share this item with friends