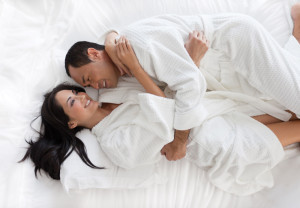 When you seek the optimal location to stay at during your vacation, you'll most likely be looking for an inn that can cater to every level of comfort. Guests who are interested in staying at your bed and breakfast are generally interested in finding those features, too, regardless of your establishment's size.
To have your guests spread the word about having an amazing experience at your inn and keep them coming back again for more, paying attention to details is a must. These details include providing guests with enough privacy, an extra sanitary environment, and amenities like cozy bathrobes that'll make their stay a pleasure.
Boca Terry's Focus on Quality
Along with perfecting your niche, everything from the bedroom linens to bathroom towels and bathrobes should be up to par to the high standards of the hospitality industry. Quality should trump all facets of which products you choose to offer at your B&B—and it's what'll make you stand out among the competition, near and far.
At Boca Terry, we've been in the bathrobe manufacturing industry for over twenty years now. Our expertise and long standing relationships with the top fabric suppliers in the industry has allowed us to choose the best materials to create exceptional garments. We know that quality goes beyond choosing the right fabrics, which is why we use the latest machinery and manufacturing methods to assure a durable and luxurious garment.
Since all of our bathrobes are manufactured in our overseas factories, there is no need for the involvement of any middlemen, which translates into offering luxe products at competitive prices. Our bathrobes foster the strength to undergo several launderings, as necessary in the hospitality field, so you won't have to worry about having to deal with replenishment costs as often as you would with other lower quality options.
If you promote eco-friendly practices at your B&B, you'll be pleased to find organic bathrobes alternatives at Boca Terry, as well. Our 100% certified organic cotton bathrobes are made with natural methods that eliminate the use of pesticides and fertilizers, among other chemicals, in the production process.
A Unique Design for Every Setting
Choose from a range of bathrobe styles and fabrics to fit the original ambience of your one-of-a-kind B&B. Whether you prefer a shawl collar or kimono style garment, the alternatives are practically endless! The following are some of our most highly rated bathrobe selections that can help you leave a worthy impression on your guests' stay.
If you're looking for a simple yet elegant garment, we can help you check that off your list. This refined bathrobe comes in both shawl collar and kimono variations featuring a contemporary design with a soft balance of smooth and fluffy textures.
For added luxury, navy or white piping as well as a cozy roll-up collar and sleeves are available for the shawl collar version. The best part about the versatility of this 100% combed cotton bathrobe is that it can be worn throughout all seasons of the year, no matter where your B&B resides.
Classic Shawl Collar Bathrobe
Boasting generous front pockets and double belt loops for an easily adjustable belt height, this plush bathrobe is the epitome of practicality. Your guests can move around with ease in the terry or velour model.
Featuring a timeless scheme, our Classic Shawl Collar bathrobe revives the fervor of the Victorian era with a lavish appeal fit for a taste of royalty. Your B&B's guests will love waking up and hitting the sacks in a plush and absorbent robe perfect for throwing on after a relaxing shower.
If your B&B is situated in a colder environment where low temperatures are more frequent, this is the perfect bathrobe for keeping the cold at bay. The extra large hood offers maximum warmth. Guests can easily pull the hood over for instant coverage.
Multi-needle stitching accents the front, cuffs, and pockets. Whether your guests are lounging around their bedrooms or need to leave the room for any reason, the convenient length of the hooded bathrobe provides the right level of privacy.
An ethereal option indeed, the Knit Waffle bathrobe features a 45% cotton, 45% modal and 10% polyester composition. Characterized by their extra smooth and opulent characteristics, modal fibers make all the difference in bringing comfort to the forefront—in fact, they're three times softer than cotton.
Modal fibers also add extra resilience to prolong the lifespan of the garment. Self-color piping is boasted around the cuffs and the front of the robe. The bathrobe can be easily stored thanks to the hanger loop featured on both the kimono and shawl collar robes.
Microfiber with Plush Lining
Who said luxury is reserved for high-end resorts?  You can add personality to any space of your B&B with a bathrobe that exudes an ample amount of it. This particular bathrobe packs that and more with an 85% poly and 15% satin shell matched with 100% plush polyester microterry lining.
Guests can always feel like they're enwrapped in luxury with this sophisticated piece that can be used as a convenient cover-up. Suitable for both men and women, this chic bathrobe blends serenity with optimal flexibility, available in both smaller and larger sizes with different colors.
Making a Guest's Stay Count
Let each and every one of your B&B guests leave with a pleasant memory that'll have them wanting to come back with customized pieces that can enhance your brand awareness. At Boca Terry, you can customize any luxury bathrobe model with everything from a monogram to an emblem or logo of your establishment to complete the sense of luxury.
In addition to adding intricately stitched embroidery to your bathrobe selection, you can match them with customized slippers and spa accessories from Boca Terry.  For more information about which bathrobes to choose for your B&B, contact Boca Terry today and we'll be happy to help answer any of your questions.
Share this item with friends