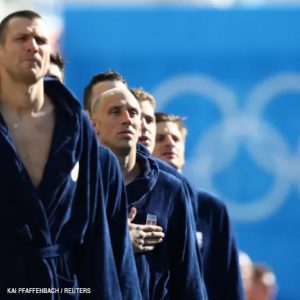 There is an undeniable connection between bathrobes and athletes. Robes have become part of the culture of professional sports. Whether it's UNC Tar Heels receivers warming up in their bathrobes before a game or NFL cornerback Josh Norman gifting personalized robes to the entire Carolina Panthers team, it seems that athletes across the U.S. and around the globe are upping their robe game. Discover here the best bathrobes for professional athletes.
Locker Room Apparel
Fresh off the field or the training room floor, weary athletes are seeking relaxation and recovery from head to toe. Coming out of the shower, the sauna or the ice bath, it's best to slip into a luxurious hooded terry bathrobe and a pair of closed toe slippers. A high-quality robe can provide relief and reduce stress after an intense game or workout.
Perfect for the Pool
No matter what sport you excel in, data shows that swimming is an excellent training method that is known to improve overall strength, increase lung capacity, provide greater range of motion, and reduce the chance of injury. To stay warm and dry by the pool, it's not a bad idea to sport a thick, water-absorbent Microterry Bathrobe before and after you swim.
Around the House
You can still represent your team when you're on the home turf. Consider a lightweight, airy Jersey Robe for use around the house—embroidered with your team name and logo. By partnering with a wholesale bathrobe supplier like Boca Terry, you can order custom bathrobes, towels and slippers for the entire team… or for the merchandise section of your team website.
If we've learned anything from the Olympic water polo teams, it's that bathrobes can be hip… even for international champions. So, if there's an athlete in your life, remember that a luxury bathrobe is an excellent gift and a great way to boost style and performance.
Share this item with friends