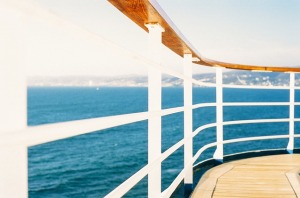 Who can resist the thought of a wintertime getaway? Most parts of the country have already seen their fair share of snow and artic blasts — how about a tropical, warm getaway before (or maybe even during) the holidays this year? Here are our favorite places to cruise this winter:
1. Bahamas
Almost everyone hopes for a dip in the bright blue, turquoise waters of the Bahamas at some point. This winter, finally go for it: set sail for the Caribbean Islands of the Bahamas. Not only is the land and water beautiful, but it is also likely to be much warmer than your home town.
2. Bonaire
A small island getaway set just about South America, in the southern part of the Caribbean, Bonaire is a beautiful destination. With very few temperature drops, Bonaire remains a warm, tropical 80 degrees, year round. This is the perfect island getaway to experience bliss, peace, and relaxation.
3. Jamaica
A truly fun destination, Jamaica is a wonderful place to escape the cold. While there, be sure to experience the true sounds and flavors of the Island: everything from a steel drum band to jerk chicken, you will not regret your time spent here.
4. Australia
During winter in the United States, Australia is experiencing their summertime season. Crave a dip in those blue Aussie waves? Now is a better time than ever! If you wait until summer vacation, their island will be freezing, in the middle of winter. Here is a list of cruises that can take you from our shores to theirs, this winter.
Get Away from the Cold
Now that you know the best winter escape plan, it's time to consider a cruise! Don't forget to bring along your lightweight Boca Terry bathrobe and, of course, some sunscreen. These destinations are hot!
Share this item with friends