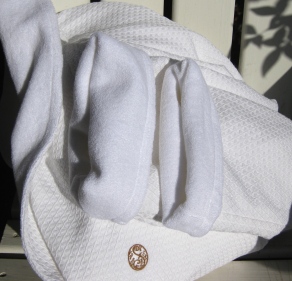 After more than 50 years of combined staff experience in the hospitality industry and a long and loyal list of clients, almost everyone in the business knows that Boca Terry is the bathrobe supplier of choice. With our exquisitely crafted and styled robes, we are a hard company to beat, and we pride ourselves on the wonderful and enduring relationships we have cultivated throughout the years with our discerning buyers.
A Classic Look that Remains Eternal
Perhaps the most in demand style when it comes to comfort and lounging is the terrycloth robe. Whether it is for after the bath or shower, by the pool or Jacuzzi, or during spa treatments, the terry robe is comfortable and comforting, casual yet presentable, and always on trend. Because of its classic look that has remained eternal ever since the first one was made, you can wrap yourself in its sumptuousness, have a cocktail on the chaise, and look and feel as elegant, poised, relaxed, and as comfortable as can be.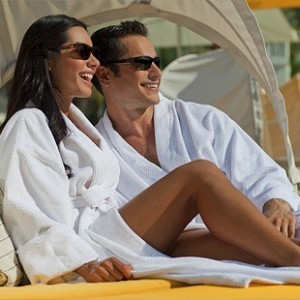 Enveloping Warmth from High Quality Fabric
A terrycloth robe is better than a towel. Its enveloping warmth dries the skin beautifully, especially when it is made of high quality fabric, such as we use in each one of our models. With long loops created specifically for their plush feel and moisture wicking capabilities, you will not find a higher quality robe in the industry today.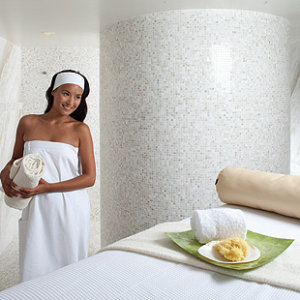 The Robe Everyone Wants
It is easy to spot a Boca Terry terrycloth bathrobe. It's the one that people don't want to remove. It's the one that makes everyone look good, no matter his or her body type. It's the one everyone wants to take home.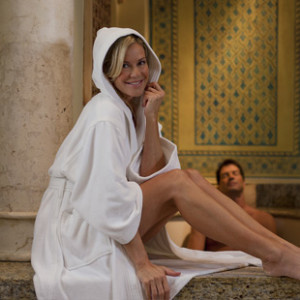 Exceptional Styling, Uncompromising Comfort
Our terry robes come with a loop on the inside of the collar for easy hanging, double belt loops for an adjustable waist height, and ample pockets that hold keys and other sundries, or just for the simple pleasure of keeping your hands warm. Our hooded terry robe takes things one step further, helping to dry a wet head fast while keeping you cocooned from head to almost toes, in a cloud of plush material that shields you from drafts.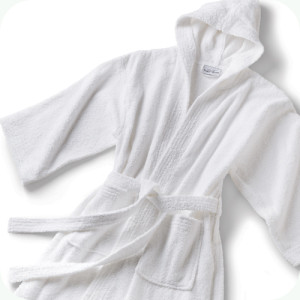 Customized for Special Orders
Customizable, every Boca Terry robe can be tailored made for special orders. This means plus sizes and models for special occasions, such as bridal parties, honeymoons, and the like. With your carefully crafted embroidered logo or emblem beautifully placed on the front, your clientele will need no better reminder that they are a special member of your club.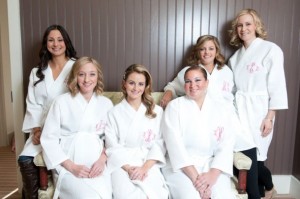 Matching Your Level of Care and Attention to Detail
Speaking of clubs, we make it our business to remind your guests of the exclusivity of your brand by providing you with robes that match your level of care and attention to detail. We cater to some of the top country clubs in the United States and beyond, all of which appreciate the value of the Boca Terry touch.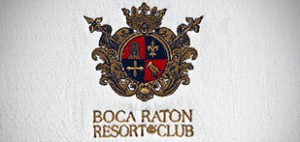 The Ultimate in Quality Control
With a meticulousness that is unrivaled when it comes to production and manufacture, we are known for our strict adherence to quality control. Our responsibility is to match the quality of our robes to the quality of your establishment, and we take this very seriously by inspecting each and every piece before it leaves our factories.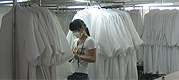 Factory Direct with No Middleman
One would think that all of this perfection implies that we are expensive. Nothing could be farther from the truth. In fact, we offer the best prices on customized terry cloth bathrobes because we are a factory direct company that uses no middleman.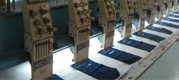 On Time Delivery Every Time
With distribution centers on the East and West coasts, as well as in Hong Kong, we are able to deliver every order on time, no matter where it is going in the world. Our orders come straight from our factories in China, Columbia, Pakistan, India, and Turkey. Once they have undergone our thorough inspection processes, they then arrive in Florida, Los Angeles, or Hong Kong where they are rapidly shipped to our clients as needed.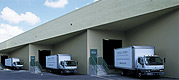 What It Takes for Happiness and Success
We know what it takes to make our clients happy. We understand that our contribution to your establishment means that your guests are happier, which helps you to grow your business. We also realize that by keeping our prices down we enable you to order from us with freedom, and your loyalty and belief in our product is the truest sign of our success.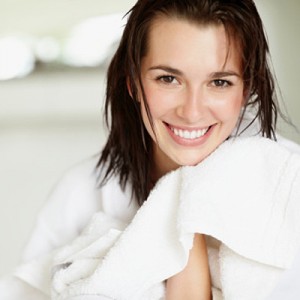 Raising the Bar
As one of the premium wholesalers in the hospitality industry, we know what it takes to help you raise the bar, especially as competition accelerates. Our client list of top tier
Country Clubs, resorts, hotels, bed and breakfast, cruise lines, and spas is proof that we are doing not just something, but an awful lot that is just right.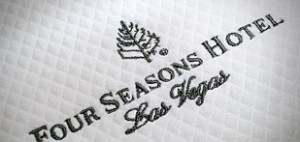 Exceptional Quality with No Compromise
Exceptional quality with no compromise is what has kept us in the forefront of our business. Along with this, is the wisdom to realize that by keeping our exceptional merchandise affordable, especially in these times of economic instability, is the key to maintaining the kind of relations we value among the clients we have cultivated over time, as well as the new clients that keep knocking at our door.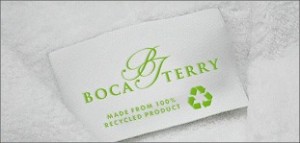 Contact Us Today
For information on our customized terry cloth robes and more, please feel free to call us at (877) 421-6001 or to contact us using our convenient online form.
Share this item with friends