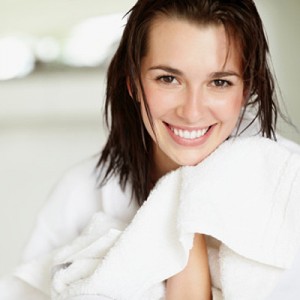 It is no secret within the hospitality industry that Boca Terry supplies the most in-demand luxury robes. Craftsmanship and style are the two keys to our success, underlined by our extreme attention to what makes a robe comfortable, durable, and always on-trend.
Matching the Need, Mood, and Brand
Whether it's something classic or contemporary, our bathrobes always match the need, the mood, and the brand. From exclusive resorts and spas to upscale hotels, unique bed and breakfasts, sumptuous cruise lines, and elegant country clubs, our inventory provides a wide range of choices that allow you a full range when it comes to season and need.
Providing Just the Right Touch
When it comes to spa robes, Boca Terry is the company of choice, as our luxury hotel and resorts in the Caribbean will attest to. As suppliers for some of the premier locations in this number one vacation spot, our products provide just the right touch. With a variety of styles that perfectly suit the situation, you can order one signature model or several. Many of our clients order an especially plush robe for rooms, a cozy terry for the pool, and a robe that helps to absorb while holding in essential moisture for spa treatment rooms.
Here are some of the exceptional bathrobes you will find in our catalogue:
The Waffle Weave
An exceptionally warm robe without the bulk, the Waffle is a beautiful way to wick away excess water while holding in what is essential to the skin. This is why so many spas, resorts, and hotels choose this model, as it is perfect to drape over the body in between a massage and another treatment. With each square functioning as a mini sponge, emollients have a chance to sink in as you go from one experience to another.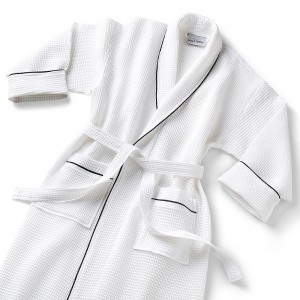 Perfect for the warm and balmy climate of the Caribbean, this robe, like all of our Boca Terry models, comes in one-size-all for both men and women, and can also be ordered in plus size. With double belt loops for waist height adjustment, a hook on the back for easy hanging, and deep luxurious pockets, the Waffle is also perfect for lounging in bed, having a bite of room service dinner, or just for feeling elegant and chic without having to don a bit of clothing.
The Kimono Waffle
This beautiful robe is made with large diamonds or a seashell design and comes in 100% cotton or 67% cotton and 33% polyester. You can also special order it with an optional color piping that matches the colors of your establishment.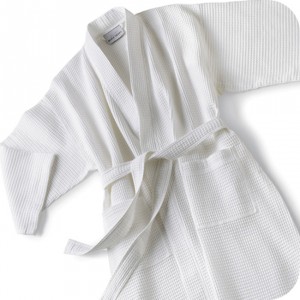 The Knit Waffle
In kimono or shawl collar style, this waffle style is made of 45% extra soft modal fibers, 45% cotton, and 10% polyester. It comes with exquisitely sewn with piping around cuffs and front that pays tribute to classical elegance, while at the same time delivering a contemporary feel. The shawl style includes a cozy roll up collar and cuffs that make it extra comfy.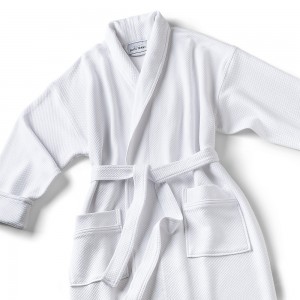 The Organic Lightweight Waffle
This excellent spa robe is made of 100% certified cotton, allowing you to stay in keeping with a commitment to eco-friendly materials. The natural fibers that are grown without GMO seeds and nurtured with Green protocols send the perfect message for your holistic spa atmosphere. Stylish and contemporary, buying organic is definitely the trend we are seeing across the board.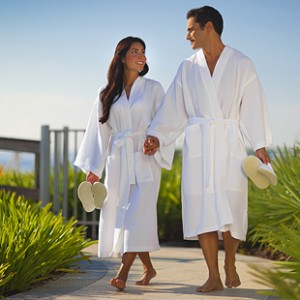 Making You Look as Good as You Feel
Whether it is for lounging by pool or stepping out of the Jacuzzi, a bathrobe should make you look as good as feel. While doing its duty in drying you off, it should also contribute to giving your guests a stylish look while sipping that mango juice and letting their cares melt into the Caribbean sun.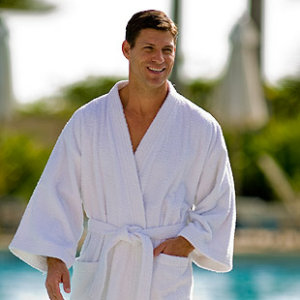 The Micro Line
The Boca Terry Microfiber bathrobe, with its impeccably fashioned French terry lining is just the thing for adding style to a day of lounging. Our Microterry and Microtec models are some other ideal choices for a warm weather setting in a gorgeous location.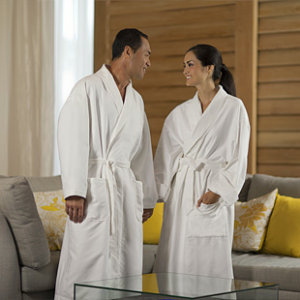 The Timeless Terry
And then there's the most classic choice of all: the timeless Terrycloth Robe. Always elegant and always appropriate, we at Boca Terry anoint the Terry with the 3 C's: comforting, casual, and chic.
It takes some deep thinking to understand the components of a really good terrycloth robe, and we have done our share of deliberating. It has to be all enveloping, with long loops that give it a plush feel without feeling bulky. We use a perfectly calibrated looping and weaving technique using the highest quality fibers to create a signature terrycloth robe that is extraordinarily durable and always in style. Hooded, shawl collared, or in a kimono drape, this robe is an essential for any establishment that provides its guests with the best.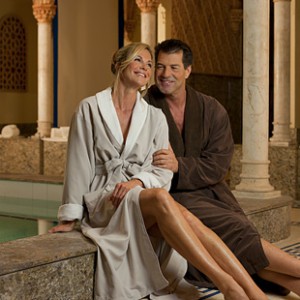 Customizing Your Robes
As we all know by now, bathrobes are an essential ingredient in defining your brand. Customizing them with an embroidered logo or design is the way for your clientele to remember the magnificent treatment they received at your hands. It is also a way for people to feel like they are a part of your "club." If you have a boutique or online store, taking home a robe from your luxury Caribbean hotel is like bottling the essence of your particular perfume.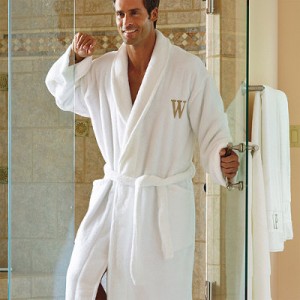 Exceptional Products Made to Last
Boca Terry has spent many years serving the hospitality industry. Our consistent research and development constantly reveals better ways to provide you with exceptional products that are made to last. We are perfectionists when it comes to quality control, inspecting every piece before it leaves our factories. And because we are factory direct, you never have to go through a middleman to receive your shipment. With fast delivery, customized service, and a passion for what we do, we can be counted on to furnish you with premium luxury robes at affordable prices.
Contact Us Today
For more information on ordering the best spa robes for your luxury Caribbean hotel or resort, please take advantage of our online form or call us at (877) 421.6001.
Share this item with friends