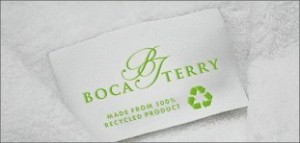 As a hotel, bed and breakfast, spa, or resort competing in the hospitality market of today, you know how important every detail is when it comes to pleasing your clients. With sites like Travel Advisor and the like, consumers are creating ratings based on a myriad of factors, not the least of which are the amenities they come across wherever they stay.
A Bathrobe Can Move Mountains
Bathrobes figure highly in ratings these days. Their quality or lack thereof has become a metaphor for how clients feel in general when faced with the climate of your establishment. Are they getting the attention they need? Are their comforts attended to at every level? Do they feel well treated and important from the moment they enter your doors? A bathrobe can move mountains when it is lush, sensual, well fitting, and stylish.
Reflecting Your Taste Level and Fine Service
Taste level and fine service is reflected in everything you do and every choice you make. From your lobby furniture to the sheets on each bed, you are being judged. And above and beyond all, you are judged for the care you provide to each and every individual who comes to you as a guest, wishing to forget the daily grind as he or she enters the magic and embrace of the special atmosphere you create.
A Well-Tended Guest
We all want to feel like we are the most important one, if not the only one. Feeling special is part of the package we expect when we book time away from home, regardless if it's for a business meeting or a holiday. When we are well tended to, we want to come back for more, and we will make sure our friends know how wonderful it is to stay with you as well.
Defining What Your Brand Stands For
At Boca Terry, we know how essential it is for you to offer bathrobes that help define what your brand stands for. That is why we have stood by our dedication to quality for all of these years, which has in turn made us the best wholesale bathrobe supplier in Miami for hotels, bed and breakfasts, spas, resorts, and more.
On Trend and Quintessentially Classic
Our superior bathrobes are designed for both men and women, in one-size-fits-all, with custom orders available for plus sizes, as well as additional models for special events. We also provide specially embroidered logos to add a greater presence for your brand. Designed by top tier creators, every style is on trend while being quintessentially classic in order to stand the test of time. Boca Terry provides a wide range of choices for seasonal wear, specialty wear for spa settings, and models that perfectly correspond with the feel of your brand. For a complete and detailed view of our inventory click here.
Our Guarantee
The Boca Terry name guarantees you the best craftsmanship, with extreme attention to weaving processes, the finest looping protocols when it comes to terry, exceptional quality control, and materials that are hand chosen for their quality and durability. Though we are a wholesale supplier, every robe is treated as if it was one-of-a-kind.
No Middleman
We take full responsibility for every aspect of our production process and with factories in China, Columbia, India, Pakistan, Turkey, and our corporate headquarters in South Florida, we can brag that we work entirely without the need for a middleman. This enables us to keep our prices low and our quality high. Selecting, researching, and testing every product is what brings every one of our products to the highest industry standard and beyond.
Robes that Satisfy
Our many years working as wholesalers to some of the best hotels, bed and breakfasts, resorts, cruise lines, and spas worldwide has made us experts in creating robes that satisfy on every level: for you the buyer, by providing a product that justifies the meaning of luxury and elegance; and for your guests, who deserve only the best.
Wanting More of a Good Thing
A Boca Terry robe produces very little wear and tear, helping you cut down on reorders. Because our materials are picked for their ability to withstand the many launderings they must endure, the likelihood of having to replace them is minimal. We are happy to report that when we do get reorders, which is frequent, it is because the establishment wants more of a good thing!
Our Knowledgeable Staff
Our knowledgeable staff brings an expertise that is rare in the industry, from their understanding of textiles, to manufacture and production. For this reason, many of our clients use our design services to further develop their brand recognition.
Versatility Goes a Long Way
Our advice always starts out with the idea of combining several styles in order to give your guests options. This means one type of robe for room use, one for outdoor lounging, one for the spa experience, and the like. Versatility goes a long way, and by investing in a few different kinds of robes, you will keep yourself and your guests covered… in style.
Enhancing Your Brand
A beautiful Boca Terry robe makes a great boutique item, as well as the perfect promotional piece. Our design pros will help you fashion the perfect logo or emblem to enhance your brand, in the same way we are doing with many specialty brands and celebrities. A great example is what we have done with our specialty Boca Terry robes now featured in Snoop Lion's Snoopermarket.
Bringing the Ultimate in Aesthetics to You
As top-of-the-line wholesalers, our mission is to go beyond the call of duty by bringing the ultimate in aesthetic perfection to you. We know that if your guests feel just right they will do their best to help put bring your hotel, bed and breakfast, spa, or resort front and center, which is where you need to be 100% of the time.
Contact Us
For more information on our wholesale bathrobes and all other aspects of Boca Terry services, please feel free to contact us through our online form or by phone at (877) 421-6001.
Share this item with friends