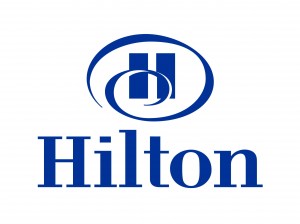 April 29, 2013 marks the date for the "ONE Full Service Summit Trade Show" and Boca Terry will be there. Joining over 1,600 attendees from Hilton Hotel and Resorts and Embassy Suites in Dallas, Texas, we are excited to share our products in such a prestigious setting.
Building Relationships Face to Face
The trade show provides a spectacular opportunity for us to mingle with general managers, directors of sales, brand team members, and corporate team members from these flagship brands of Hilton Worldwide. Creating connections, celebrating our successes, and meeting old and new clients are what we thrive on, especially in an atmosphere where we can build relationships face to face.
Hilton Hotels and Resorts
Hilton Hotels and Resorts, formerly known as Hilton Hotels, is one of the most important full service international chains in the world. As the very first hotel chain in the United States, starting in 1943, Hilton Worldwide now has over 530 branded hotels across world in 78 countries, spanning six continents. This is a huge network, catering to both business and leisure travel, with locations strategically placed near airports, convention centers, and vacation destinations.
Embassy Suites
Hilton Worldwide's famed Embassy Suites are a wonderful example of the brand's forward thinking strategies, providing travelers with separate living and sleeping quarters in an apartment style setting. With their atrium style layouts, Embassy Suites are the perfect stop for anyone looking for a home away from home.
Making a Difference in Guest Experience
As a brand that has risen to front and center in the hospitality industry, Boca Terry products are the perfect choice for a hotel brand such as Hilton Worldwide. We pride ourselves on the many relationships we have forged within these chains, knowing that our luxury bathrobes and other products are making a difference in their guests' experience.

Beautifully Crafted Products
Our dedication to quality, eye to exceptional manufacturing and production protocols, and exceptional customer service is what keeps Boca Terry on top. We love it when we get the chance to meet potential clients who may not have had the chance to see and feel our beautifully crafted products.
Sharing Information, Keeping Up to Date
With a commitment to creating new relationships while reconnecting with our loyal customers, the ONE Full Service Summit Trade Show presents us with a tremendous opportunity to reach some of the most important people in the industry. By spending time with professionals who are connected to one of the most important names in hospitality, we are able to share information as we keep each other up to date on what we are learning and implementing in order to enhance our business.
Contact Us Today
For more information on Boca Terry products, contact us today by phone or using our online filling form.
Share this item with friends