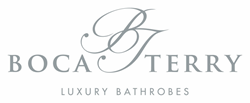 Last month, Boca Terry was honored to receive a SAGE Award in recognition of our excellent products and our customer service.
If you'd like to learn more, please review the Press Release detailing the honor, as featured on PRWeb.
We are very thankful to everyone who made this possible, and to all of you who support us every step along the way.
Share this item with friends