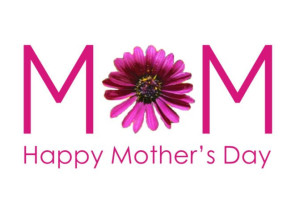 With Mother's Day around the corner, you might be having trouble finding a gift that truly expresses your appreciation. Rather than giving your mother an average gift that she may not have much use for, it's time to consider items that are sure to become her favorites!
Since Mother's Day is about giving our mothers a break, showering them with affection, and essentially taking the time to do whatever they want on this special day, why not get your mother something that she will look forward to using all year long? And if she thinks of you every time she uses it, well, even better!
If you're still stumped, we've put together a list of our most coveted items that your mother is bound to love. All of the products contained within this list elicit comfort, style and relaxation, which is simply what every mother wants and needs from time to time.
1) Spa Wrap:
Is your mom a spa junkie? If you are certain that she is planning a spa day for this special occasion, why not ensure that she is well prepared to bask in relaxation? Our spa wraps are made of 100% combed cotton velour, and nothing says comfort like cotton. Available in all different fabrics and weights, they feature some of our favorite styles: microfiber, velour, basic waffle and knit waffle.
2) Spa Headband:
In case you want to buy your mom more than one gift for Mother's Day, this Spa Headband perfectly compliments the Spa Wrap. Your mom will love it so much that she will use it for more than just a trip to the spa. This is the perfect beauty accessory for her to use while she's washing her hair, putting on make up, or giving herself a facial.
3) Classic Shawl Collar Bathrobe:
Once your mom slips this on, she will immediately feel like curling up on the couch with a good book. One of our coziest robes yet, the classic shawl collar robe comes with double belt loops so mom can adjust the robe in a way that flatters her figure, large pockets, and a luscious roll-up collar and cuffs. This bathrobe is available in both terry and velour.
4) Hooded Bathrobe:
You know how mom is always cold? Well, the hooded robe will keep her in a warm embrace. With a particularly large hood, you can be certain mom will lounge in comfort on even the coldest nights. This bathrobe is so comfortable mom just may mistake it for her favorite blanket.
5) Satin Stripe:
One of our most luxurious bathrobes, this one is a favorite among our boutique hotel customers. Lined with French terry knit, your mother will be amazed at how soft this robe is. And like our Classic Shawl Collar Bathrobe, this style also features a roll-up collar and cuffs. If your mother prefers shorter bathrobes, this style also comes in Kimono.
6) Velour Stripe:
All of our customers tend to agree that this is a robe you will not want to take off. If your mother is a lover of velour, this will be the perfect addition to her closet. The vertical stripe pattern will not only enhance the way the robe feels against her skin, but will also keep her warm right after a dip in the pool or a shower.
7) Organic Basic Kimono: 
If your mother is serious about going green, then what better way to honor her preference for organic materials than by getting her this Organic Basic Kimono Bathrobe?! Like our other Kimonos, this style comes in both terry and velour and is ideal for everyday wear.
8) Lounge Chair Cover:
Does your mom take a lot of pride in the appearance of her backyard? If so, then this might be a good option for sprucing up its decor. Offered in both terry and velour, our lounge chair covers are made with a hooded and fitted elastic top, respectively. That way, Mom won't have to make such a fuss about changing the covers when it is time to wash.
9) Open Toe Slippers:
After a long day at work, one of the best feelings is to slip off your shoes and throw on some slippers. Our feet certainly take a beating, and we're sure your mother couldn't agree more, so why not treat her to these open toe slippers? They will also come in handy when it's time to show off her pedicure this summer.
10) Organic Lightweight Waffles:
Another style in our organic line, this bathrobe is perfect for a day at the pool. Our customers' love this style because it's easy to wash, dries very quickly and is wrinkle free! We can guarantee that Mom will want to take this with her on summer vacation.
Share this item with friends