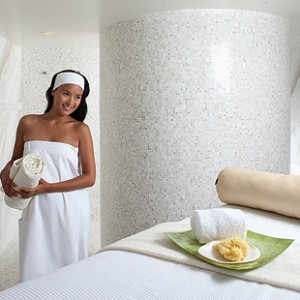 At Boca Terry, our idea is to make our luxury bathrobes accessible to everyone. It is rather like spreading the joy, and we do so through an online shop that allows our clients, as well as the general public, to see the wide variety of exceptional styles we provide for men and women alike.
Ordering Online is Easy

Our mission is to make purchasing our luxury robes an easy process. We have designed an online situation where it is easy to see each one of our designs, with a simple description of each one, along with a beautiful photograph. We have made sure that ordering online is an easy process, and our direct delivery service assures that you will receive your order on time, every time.
Keeping Prices Low

People often ask us how it is possible that we make such beautiful bathrobe designs, with an attention to detail that is often lost on other manufacturers, while at the same time keeping our costs so low. When you don't have a middleman it is easier to make prices more affordable. And because we want you to have the very best for your guests, and know that you will become our loyal clients as a result of their satisfaction, we maintain prices that are completely accessible, no matter if you are a small bed & breakfast or a large hotel chain.
Durability is Key

All of our fabrics are hand-selected to assure the ultimate in durability. When you buy a Boca Terry robe, you can launder it as many times as needed and it will maintain its original luster and stitching. This is another reason why we continue to gain such popularity within the hospitality industry where items are laundered on a consistent basis. When you have a product that does not fall apart under this kind of duress, your need to spend money on replacements is greatly reduced.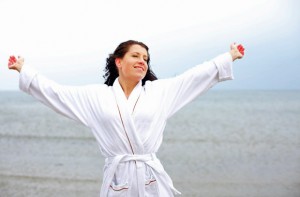 Excellent Quality Control and Customer Service

A factory-direct company, we have distribution centers in Miami, Los Angles, and Hong Kong, covering East and West coasts, as well as our Asian and European clients. Our dedication to the ultimate in quality control and customer service is what guarantees a beautifully produced product that is made to enhance the reputation of your brand.
Your Own Online Boutique

Many hotels, inns, bed & breakfast, and spas are now featuring their own online boutiques. This is a tremendous way to provide your guests with the robes they have enjoyed during their stay with you. What better advertising than allowing them the privilege of bringing home one of your bathrobes to continue their experience at home. When your guests are happy, feeling comfortable, and at ease in a beautiful Boca Terry robe, they will want to prolong the sensation long after they have left your spa, hotel, bed & breakfast, or inn. Taking home a representation of a great time had means they will remember you and return, while also recommending your services to their friends and family.
The Value of Customization

This brings us to a very important point, which is the value of customization. When you choose to place your brand logo or design on any one of our robes, you are making these robes your own. Identifying a great robe with your establishment is one of the best ways to promote your establishment, and this is a powerful tool in rising in ranks through the competition. With so many public review sites publicizing the opinions of those who have stayed at your establishment, it is essential to create an infallible marketing plan that includes strategies that keep your brand front and center with products that represent your dedication to customer care.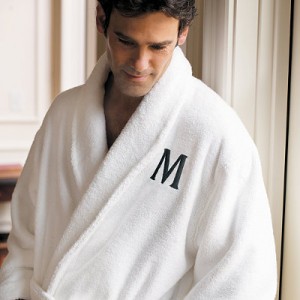 Creating a Personalized Design

Our design experts will work with you to create a personalized design for your Boca Terry bathrobes that will set you apart. With exquisite stitching, your logo will look like it was born on our robes. Add color piping to match the color of your hotel or inn and you will have a distinctive product that speaks of elegance and class.
The Online Experience

The Boca Terry online experience provides a terrific way for you to determine exactly which styles are appropriate for your guests' experience. If you are a spa, you may want to select a few of our styles, providing a cozy robe for pool-side, such as our hooded terry models, and a thoroughly absorbent robe that helps keep in emollients, such as our Waffle weave styles. A hotel that specializes in elopement and honeymoon packages may want to concentrate on our Satin Stripe models along with our Pink Kimono for the ladies. If your bed & breakfast is tucked away in snowy hills, warm fleecy robes will be your choice, where if you are in a tropical climate, you may want to choose our Microterry or Microtec line.
The Convenience of Virtual Buying

Our online shop has something for every type of situation and it is set up perfectly for you to order and reorder as the need arises. Many of our clients find that they want to stay with the robes that are tried and true for them, while others like to add new styles to their repertoire. Because you can order freely and at any time, the convenience of buying virtually is indisputable.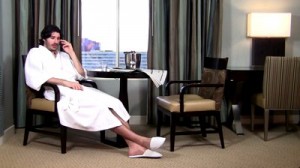 Passion for Our Work

Boca Terry has been in operation since 1996 when it was established by Bruce and Edward Cohen. Over these many years that we have been in business we bring 50 years of combined knowledge to the hospitality industry through our exquisite product line. Our warehouses are filled with products that are ready for shipping, all of which you can see online. When you decide to customize your order, we turn your artwork into exquisite embroidery, sending it off to you with the pride that makes us so passionate about our work.
Contact Us Today
For more information on our online store please and buying luxury robes online, please contact us using our online form or by calling (877) 421-6001.
Share this item with friends