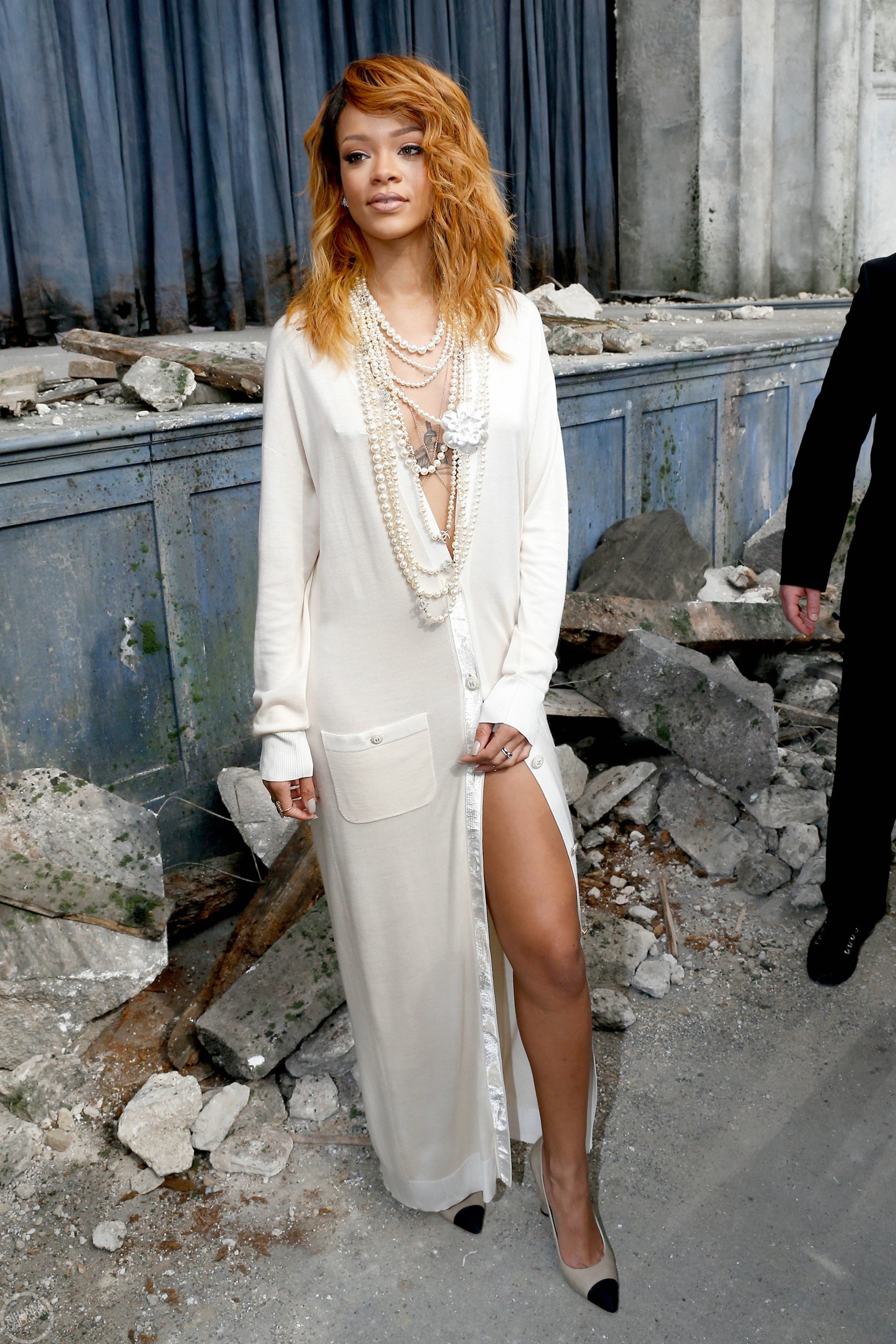 The stunningly gorgeous Rihanna shows off a signature Chanel piece – and a bit of leg – with coordinating pearls and handbag. However, many fashionistas say this is fashion faux pas, that the dress looks like a bathrobe.
Is this high class or should she have left it in the bathroom? Ultimately, we think pulling off a look like this comes down to having confidence in your self (and not caring what the critics have to say – a trait that bad-girl Ri-Ri is known for).
Vote yay if you love the look.
Vote nay if you think it'd look more appropriate with a cup of coffee and a book.
Share this item with friends