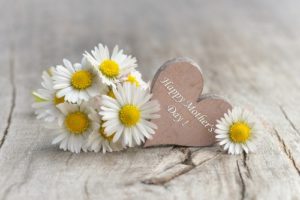 Being a mom is without a doubt a full-time job. Show the mothers in your life how much you appreciate them this Mother's Day with memorable gifts that make a pampering statement.
Spa Day Essentials
Nothing is more relaxing than a soothing spa day every mom can enjoy. Whether you want to create a spa at home or reserve a spa day at a luxe resort, you can make a practical gift basket filled with:
A plush bathrobe
A fitting headband
Spa slippers
Aromatic massage oils and lotions
Scented candles
A manicure and pedicure set
Facial masks and body scrubs
Weekend Getaway
You might be looking for a gift for your own mom or for your wife. Whoever your gift recipient is, they'll certainly enjoy a trip to a relaxing island or even to a lively city—whichever can better meet their preferences. You can be creative with the way you surprise your recipient with the travel tickets. For instance, you can hide them in another gift or place them in an envelope delivered to them on a breakfast-in-bed tray.
Baking and Cooking Goodies
If the mom in your life is a proclaimed chef or baker, you can get her a set of professional cooking utensils, a customized apron, and a lengthy cookbook to enjoy her favorite hobby even more. Any baker will enjoy getting a set of creatively cut baking stencils and nice new oven mitts. Top off the gifts with a night out at a fine dining restaurant.
A Gardener's Basics
Every gardening queen will appreciate an update to her planting tools and garden space. Opt for timeless décor items that can fit perfecting in any space, such as garden sculptures, a grow kit, quality soil scoopers, and plant vases. You can even prepare a nice garden party to celebrate while fitting the theme.
Customized Mothers' Gifts
Make any gift special with a unique form of customization. Whether you opt to customize a mug with a sweet message, or go for an engraved piece of jewelry, adding that simple touch makes all the difference in personalizing the present. You can even customize a classic jewelry box or have your favorite photo printed on a decorative pillow. The options are endless!
Share this item with friends