Boca Terry will be attending the Northern California Hotel & Lodging Conference on Thursday, May 21, 2015. The conference will take place from 8:00am – 5:00pm at the DoubleTree Hotel in San Jose.
Each year, this event brings together over 300 hoteliers who enjoy the free educational seminars and updates on industry topics.
The show will include the usual abundance of networking opportunities, general session luncheon, and of course the trade show, which is acclaimed for being the largest of its kind in Northern California. There will also be a reception with appetizers, soft drinks, no-host bar and lots of networking. We will be one of several vendors present to show off the latest industry products.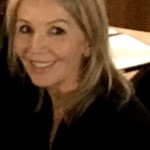 If you are planning to attend this year, we would love to see you. Come on down, meet us, and say hello! We are always happy to meet our customers and subscribers.
If you can't make it out this time, keep an eye out in the next Robe Report for any other trade shows or conferences we might be headed to!
Share this item with friends