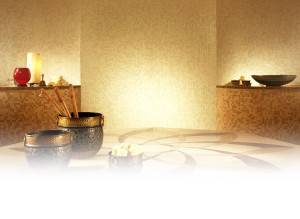 Like most business owners, spa managers and owners are primarily focused on revenue. Although revenue is the bottom line for any business, it can be easy to forget how much product inventory can affect your profits. Since a spa wouldn't be a spa without products that elicit relaxation, enjoyment and therapeutic benefits, managing inventory is just as important as the quality of products that deliver these experiences to clients. Now that it's a new year, it's time to take hold of your inventory management procedures to set the stage for a positive end-of-year finish.
Where to Start?
Rather than jumping straight to the details, think about what's sitting in your backroom. How many brands do you use to supply needed products? That answer alone will set the precedent for the following considerations.
Even if you are not in a position where you need to cut costs, does it make sense to commission a multitude of brands to deliver products for all of the services on your treatment menu? Many times, spa owners find themselves in these situations because they want to provide a wide range of products for clients, or are adhering to the specific requests of staff.
How to Choose?
Now, we're not one to come between a spa owner and his or her beloved products, but there's a few things to think about if you are ready to optimize your inventory management.
•    Do the products of each manufacturer reflect the branding and image of your spa in terms of price point, packaging and efficacy?
In other words, your inventory might not match up with the brand and image of your spa if you:
•    Offer products that deviate from the spa's orientation
•    Maintain an uneven ratio of lines to treatment rooms
•    Sell products for retail that do not reflect the pricing of your treatment menu
•    Sell products for retail that do not fit the mission of your spa
•    Sell products for retail that have an inconsistent image with that of the spa
In contrast, spa owners can save themselves money by sticking to brands that feature options for different skin types in conjunction with a smaller or niche brand that focuses on specific needs of clients, or works in unison with a certain ingredient or treatment. Since clients rely on spa professionals for advice on aesthetics, therapeutic treatments and more, it's important for spa owners to sell products that reflect the advice and image of the spa.
What's Selling?
Once you've reassessed which brand(s) you plan to incorporate into your services, or sell for retail, the next step is to determine a list of approved items from each manufacturer. This is crucial in ensuring that inventory costs are tamed. Depending on how long you've been in business, your SKU (stock keeping unit) count for each item will reflect your knowledge of what is and is not selling. Therefore, it's essential to continuously reassess your selection of SKUs for each brand you choose to use/feature.
In order for all of this to flow smoothly, owners must set specific parameters on maximum and minimum quantity. The product needs of each service or department can help break down such requirements. In addition, order frequency, the time it takes to order said products, and understanding the impact of seasons are needed to maintain sustainable inventory procedures.
Sensible Budgeting
Although a budget is one of the first things that goes into building a business, your budget is likely to change the longer you are in business. To have a better hold on inventory procurement, you need to set a target spending level for each department, which will be determined by the retail and professional product usage data that accrues overtime. Categorizing your spending levels based on usage data will help you make decisions on how to prioritize your budget.
Tracking Expenses and Revenue
Aside from keeping the ideal number of products on your shelves, expenses and revenue will be inaccurate unless there is a general ledger account that tracks each purchase through coding. Lacking this procedure also has the potential to harm your inventory's ability to reap profits. Code your inventory by each department associated with your treatment menu, and break it down even further by segmenting those purchases into professional and retail categories.
Stay Ahead of the Game
To ensure the maintenance of a properly stocked back room, internal systems must be developed or refined to fall in line with occurrences of low supplies. Simply put, the faster a product can make it to your shelves when it is low in quantity, the more positive your bottom line: increased revenue and reduced costs.
Minutiae
Since little things have the potential to compromise total output, the details do matter when it comes to inventory management. Details you will want to get wrapped up in are timing, double checking the accuracy of orders, and stocking protocols.
It is recommended to place orders on days that reduce the likelihood of being retained for a longer period of time. Double checking the accuracy of your orders is also crucial to avoiding obstacles in the protocols of inventory tracking. That being said, it's granted that most spa owners will have specific protocols for stocking and storage to make it easier for employees to use the right products, at the right time.
Reassess and Refine
Tantamount to any process that's created for a business, spa owners and managers must allow a certain amount of time to pass in order to properly analyze whether or not a new strategy is working. With time, stagnation or improvement will become clear to all involved. Overall, implementing strategic product placement will allow you to refine the output of your business from a performance and profitability standpoint.
Share this item with friends