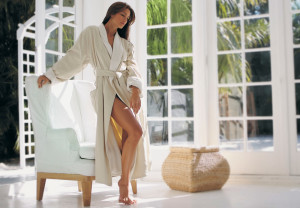 Yacht clubs, frequently also identified as sailing clubs, are seen by many as the pivotal sign of elegance and class within a community. These elite clubs are an extravagant way to showcase status while celebrating a high-class lifestyle. That means that yacht clubs must have the most modern, most compelling services and amenities to stay competitive and draw interest from prospective members.
How do boat owners narrow down their yacht club before joining? Location is largely an important factor for yacht club members. Towns that have a high number of clubs will naturally have preferences. For example, members might prefer a prime location in the center of town—or they might prefer a more secluded location in which they can escape from the world around them.
Another reason that a member might navigate toward a particular yacht club is because of family tradition. If one's parents and grandparents were members of a certain yacht club, they would be more likely to be drawn to that same one in honor of family tradition.
Accordingly, it might be difficult for yacht clubs to interest members, as they are likely predisposed to have an inclination for a specific club. Although many yacht and sailing clubs host long waiting lists, some are still interested in growing their member base. To do so, they must first maintain a glowing reputation. So, how can yacht club owners and managers draw in a new or extended crowd to join? Here are some ideas:
Offer Your Members the Best Perks
Besides location and family lineage, the perks are another imperative force in members choosing their yacht club. Amenities are a deciding factor for hundreds of people considering whether they'd like to join a particular club.
Members and their guests are prone to expect the absolute best regarding service offerings and amenities. In a yacht club, it is never a good idea to skimp on quality.
A yacht club is the last place you want to be caught underdressed. That is why every yacht club should invest in luxury quality amenities from day one.
Class and Elegance
Keep in mind that class and elegance are at the center of a yacht club's existence—and offering amenities that meet this expectation is the best possible move when stocking your club's facilities. Here are some of the best bathrobes and amenities for your establishment to stand out.
Top Bathrobes to Make a Lasting Impression
A beautiful option available in an array of colors to suit your club, the microfiber will make a lasting impression.
Satin Stripe. Classy yet sassy and clean, the satin stripe is the right look to bring just enough edge to your club, while still looking refined.
Spa Wrap. If you have a spa on the property, spa wraps are not an option—they are a necessity. Ensure your members are comfortable and classy in this selection.
Customization for Members
Customizing and personalizing your robes is always an option with us. Whether you'd like to see your logo design on a luxury quality bathrobe or you'd like to personalize special club members, customization will bring your robes to the next level. This is an important step to help your members feel ownership over both the club and the things provided by it. Go ahead: customize your favorite bathrobes and offer them as a welcome gift.
Boca Terry's Legacy
Not only is Boca Terry top quality, but we also pride ourselves in being more affordable than our competitors. We can do so through a specialized manufacturing process that allows us to cut out the middlemen. Because we take full ownership of the process from start to finish, we can promise our customers a quality product. We do various quality checks along the way to ensure that each item meets our needs and the customer's expectations.
If you see the Boca Terry label on it, you know it is of utmost quality. We don't take our name lightly, and neither do our customers. They trust us with their affordable luxury amenities and spa accessories time and time again.
Stock Up on the Best of the Best
If you are ready to stock up on top quality amenities, now is the perfect time! If you have questions about wholesale pricing or if you'd like to place an order, contact us today! We would love to hear from you so we can work together to get your yacht club and your members looking their absolute new best.
Share this item with friends