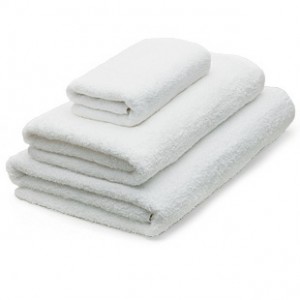 If you are looking for elegant bath towels, then head straight to Boca Terry. This reputable company has maintained a stellar reputation since 1996 when Bruce and Edward Cohen decided to establish Boca Terry due to their 50 years of manufacturing experience.
Boca Terry doesn't only offer elegant bath towels; they also offer luxury robes, slippers, towels, headbands, spa wraps, waffle blankets, and more. Better yet, they also offer custom designs. In order to find out more information on any of these items, you can visit their website at BocaTerry.com. You can also contact them directly by phone or email. Their email address is info@bocaterry.com. Their local phone number is 954-312-4400. Their toll free phone number is 877-421-6001. Their fax number is 954-312-4420.
Boca Terry has warehouses in several different cities, which include Ft Lauderdale, Deerfield Beach, Los Angeles, Vancouver, London, and Hong Kong. From these warehouses, they deliver to the United States, Europe and even the Far East. Their service is fast and friendly. Most importantly, Boca Terry can turn your artwork into the highest quality embroidery with ease.
All of this information might sound impressive, but the most impressive fact is that Boca Terry supplies elegant bath towels as well as other items to celebrity clients, health care facilities, and five-star resorts. The resort companies they do business with include the Ritz Carlton, Sandals, Golden Door Spas and more.
If you're interested in elegant bath towels from Boca Terry, you should know that they have a Resort Collection and a Sunny Lane Collection. In the Resort Collection, they offer a washcloth, a hand towel, a bath mat and a bath sheet. The washcloth is 13 x 13 inches. The hand towel is 16 x 30 inches. The bath mat is 20 x 28 inches. The bath sheet is 35 x 70 inches.
The Sunny Lane Collection consists of a washcloth, a hand towel, a bath mat, a bath sheet and a beach towel. All of the measurements are the same as the Resort Collection except for the bath sheet and beach towel. The bath sheet is 30 x 54 inches. The beach towel is 35 x 70 inches. Also keep in mind that custom designs are available.
You might be wondering why you would need elegant bath towels. The reasons are numerous. The most important reason is high quality, which means superior comfort. Another factor is durability. Elegant bath towels from Boca Terry are likely to last many years more than the average bath towel. They should easily last a decade, and possibly much longer. Let's not forget about style. If you want to impress any guests, then you should definitely buy elegant bath towels from Boca Terry. It's a near guarantee that you will receive compliments. If not, you will at least receive several questions about your Boca Terry items, which really means they're inquiring because they would like to own the same products.
Best of all, elegant bath towels from Boca Terry are reasonably priced. So to live like royalty without paying a fortune contact Boca Terry today by e-mailing info@bocaterry.com, calling 954-312-4400, calling toll-free at 877-421-6001, or faxing them at 954-312-4420.
Share this item with friends