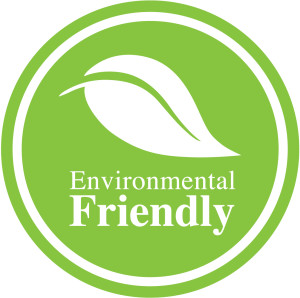 There is no doubt that the hospitality industry is leaning towards greater Green initiatives as we become increasingly aware of the need to be more eco-friendly. We are seeing many of our loyal and new hotel clients choosing natural fibers and fabrics when it comes to ordering towels, robes, and more.
The Toxicity of Commercially Grown Cotton
With chemically produced and processed cotton requiring more than one quarter of the agrochemicals used on all crops today, this crop comes in second next to corn in toxicity. The EPA has revealed that seven out of the most lethal 15 pesticides are used on cotton, all of which are potential carcinogens.
Absorbed into Soil and Skin
It is no secret that these toxic substances are absorbed into the soil, air, and water tables, affecting ecosystems and causing irreversible harm to flora and fauna. As the largest organ in the body, our skin absorbs everything it comes in contact with, which is leading buyers to rethinking the types of products they wish to have represent their establishments.
Respecting and Protecting Mother Nature
These days we are seeing more organic spa amenities at forward-minded hotels, including shampoos, hair conditioners, soaps, and lotions. Biodegradable cleaning agents are also becoming more in demand, along with general practices that respect Mother Nature and adhere to responsible actions in protecting her.
Responsible Farming Practices
All of our organic robes and towels are created as a result of responsible farming practices. This means old fashioned and tried and true methods that include crop rotation and natural types of pest control that really work. Our environmentally friendly products are thoroughly hypoallergenic, guaranteeing that the wearer will have no negative skin response, regardless of whether he or she has allergies or other types of sensitivities.
Partnering With Your Guests
Lowering carbon footprint to create less energy and lower greenhouse gas emissions is fast becoming the methodology in many upscale hotels today. This engages a kind of partnership with guests, encouraging them to reuse towels, robes, and linens and getting everyone to do their part.
Initiatives That Stick
Of course, this includes training staff in energy awareness and environmentally friendly practices through seminars and regular meetings about eco-friendly practices. With an eye to better water, energy, and chemical use, it is possible to institute environmentally friendly hotel initiatives that will stick.
Things to Think About
Here is our list of what we feel are the fundamental elements in making your establishment a reputably Green locale:
•    Finding the most efficient methods for recycling garbage and debris, sorting materials according to their composition
•    Intelligent wastewater treatment before it is discharged into the environment, using specific types of bacteria
•    Donating leftover food
•    Choosing fresh fruit, vegetables, flowers grown with no chemical substances
•    Controlling electrical systems in guestrooms with a keycard
•    Paying attention to air-conditioning temperatures and operating to enhance energy efficiency
•    Supplying programmable thermostats and air filtration systems in guestrooms
•    Cleaning air supply ducts and grills regularly
•    Setting refrigerators to optimum temperatures for energy efficiency
•    Replacing traditional light bulbs with long-life energy saving bulbs
•    Putting timers on appropriate lighting and other electrical systems
•    Lowering artificial light when it is not needed during daylight and late night hours
•    Keeping all systems clean
•    When there are no guests in a room, turning off lights and fridges
•    Reducing service time when it comes to things like laundry, the swimming pool and Jacuzzi
•    Turn down the temperature of the sauna and steam room during off peak hours
•    Installing insulation under the roof
•    Reducing chlorine levels in the water supply
•    Keeping records of water consumption
•    Installing flow regulators to showerheads for saving water
•    Installing water saving faucets
•    Systematic checks for leaks
•    Reducing water consumption for cleaning
•    Running dishwashers with full loads only
•    Using waste water for gardens and grounds
•    Planting shrubs and flowers that don't require excess water
•    Watering gardens and grounds in mornings and evenings to prevent evaporation during the heat of day
•    Using leaves as fertilizers
•    Planting trees to protect grounds from erosion and to provide shade
•    Creating more open air and green areas to reduce the need for air conditioning and to provide fresh air
•    Using no chemical products for cultivation
•    Using recycled paper
•    Using sustainable materials for construction, furniture Educating Our Clients
We have a great responsibility towards educating our clients when it comes to sensitivity to the environment. It is in this spirit that we emphasize our eco-friendly bathrobes and towels, which are the perfect compliment to the Green hotels, spas, resorts, casinos, and hospitals that we supply.
A Product With Integrity
It is important to note that environmentally friendly products imply a deep understanding of the practices that make them so. From soil to seeds to treatment, a truly eco-friendly product maintains its integrity, never bowing to short cut methods that compromise their purity. We are very strict in this regard, complying with all of the methodologies that allow us to make the claim that our Green products are 100% organic.
The Best Possible Materials
With factories in many corners of the world, we have trained our employees in stringent practices when it comes to choosing and manufacturing our organic cotton fabrics. Attention to quality control and great customer service adds to the honorability of the Boca Terry label, ensuring our clients that they are indeed getting the best possible materials.
Contact Us Today
For more information on our environmentally friendly products and how to order them, please contact us today.
Share this item with friends