Some properties are endowed with an innate ability to transport guests into a world of their own. Texan in spirit and bold in design, Hotel Derek is simply one of those. A modern boutique option in Houston's hotel scene, it sparkles from the inside out with character and has become something of a hot spot for the modern business traveler and celebrities alike. This month we had the privilege of speaking with Stephanie Summerall, director of sales & marketing, to gain some insight into what goes into the hotel's secret formula. We couldn't be happier for our partners!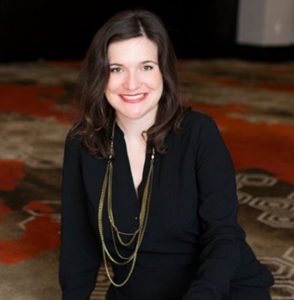 BT: Hello and welcome, Stephanie! Hotel Derek has garnered a reputation for being a "swanky" hot spot in Houston. What has been the most significant contributor to its unique energy and success?
Stephanie: I have to say we have a great location and great style! We're located right inside Houston's 610 loop which means we're in very close proximity to some of the world's best restaurants and luxury shops.  Whether people are coming to town for business or pleasure, this is the center of Houston, and Hotel Derek has a playfulness that guests enjoy being part of.  The amenities are thoughtful, ultra-local and the service is southern, with a little edge. Hotel Derek offers a unique flavor that people gravitate to.
BT: The hotel has a reputation for having something of a "split personality" where business and pleasure mingle under the same roof. As Director of Sales and Marketing, how do you manage to keep this balance successfully at play?
Stephanie: You're absolutely right. We do have a bit of a split personality, and we wouldn't have it any other way. Travelers today expect (and deserve) to mix a little fun into their business trip, and at the end of the day, we want to make sure we are providing an experience that best suits each individual guest.
BT: In your opinion what are some of the things that make (or break) the guest's experience that most people don't think about?
Stephanie: It's all about first impressions, and of course, the little details. Surfing HotelDerek.com in itself is a unique experience – its very lifestyle in nature.  From that first moment, we have an opportunity to meet the guest at check-in and every interaction after that, it's all about how we find ways to make their day.  Whether that is a thoughtful amenity in their guestroom, a perfect cocktail at Revolve Kitchen + Bar, or encouraging them to watch a film on our outdoor movie wall – we want to make sure we are making our guests' lives easier and leaving a memorable impression.
BT: How do you encourage strictly-business travelers to choose your hotel?
Stephanie: Hotel Derek is business savvy at its core.  We know that traveling is far less glamorous than it once was, and those living in the fast lane rely on us to make things seamless, less-stressful and provide some comforts of home.  We do this in so many ways: from small things like ensuring guests have easy and fast airport transfers awaiting their arrival at IAH and Hobby, having a broad selection of culinary offerings to maintain a healthy lifestyle (or rich, southern comfort food to indulge in!) to having a business center and gym that never closes, and ultimately putting ourselves in their shoes.
BT: We know that Drake, the rapper, is a frequent visitor and a big fan of Hotel Derek. What has this experience been like and are there any other celebrities following his footsteps?
Stephanie: We are a huge fan of Drake and have been following his career for a long time. He has given Hotel Derek a few shout outs over the years, and we truly appreciate the love. You know, Houston is a big sports city and hosts musical artists from all over the world, so we have had the pleasure of hosting some special guests, but at the end of the day all of our guests are special…some just might have a few million more fans!
BT: During the aftermath of Hurricane Harvey, the hotel played a part in the relief efforts, sheltering stranded guests and neighbors as well as lowering its rates. Is there still that sense of involvement and solidarity within the community?
Stephanie: Absolutely, that experience tested our team more than anything ever has and frankly brought us closer. I've never been more proud of this city – seeing everyone come together (some of whom lost their homes) to help others. Houston Strong doesn't even begin to describe the strength and perseverance of this city and Houston will no doubt come back bigger than ever as we continue to rebuild.  It was an honor to work among our team and provide a helping hand to our community when they needed it most.
BT: Do you have a personal secret to success you abide by?
Stephanie: It's about the team. Finding a person's professional strength – their natural talent – and then leaning on this.  Building a collaborative team that complements one another is key to being successful.
BT: Is there anything exciting you're currently working on for Hotel Derek? And is there a new direction you'd love to see more of in the industry?
Stephanie: The constant innovation of design, amenities, and technology stirs something within our team – the question of what to create next, what can be done better, and how to stay ultra-local is always top of mind. Our team thrives off designing events, partnering with local artists, creating new dishes and in-room programming that guests haven't seen or experienced anywhere else in the world. So to answer your question, the act of evolving and staying current is what best distinguishes Hotel Derek as the most sought after independent boutique hotel in Houston.  Fusing together travel, fashion, sports, entertainment and steering away from anything "norm and expected" is and will always be the top priority.
BT: We have made some really fun cow print robes for Hotel Derek. What has been the reaction from your guests?
Stephanie: They are a huge hit! The robes are an extension of our brand  – they show off our sexy, playful side. Of course, we live in a social media world, and we often find guests posing in the robes on Instagram!
Share this item with friends