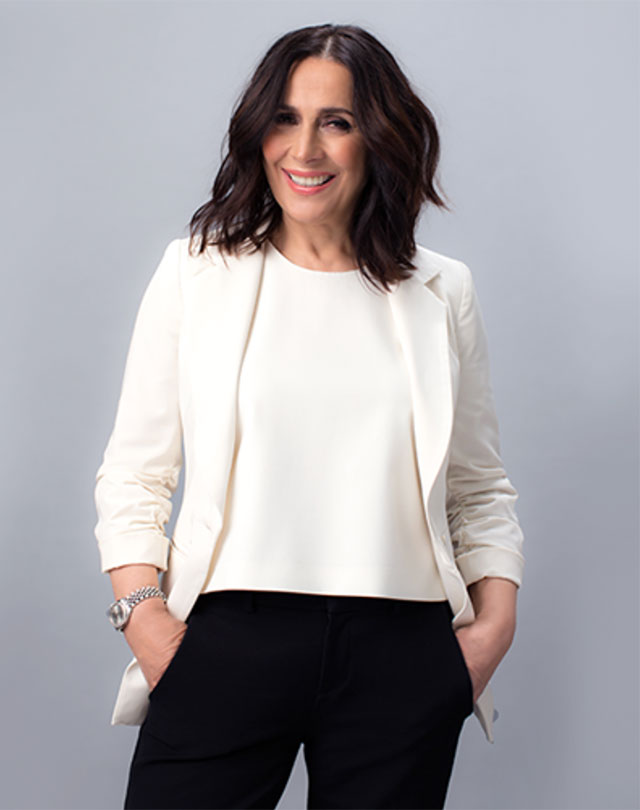 This month we had the pleasure to meet with Sabina Chaz, founder of La Natura, an innovative cosmetics and skin care brand that embraces beauty as a natural lifestyle. A native from Southern Italy's Puglia, Sabina embraces the bountiful of nature by using the power of plants to provide luxurious, natural skin care. In this exclusive interview, Sabina shares the unique vision behind La Natura and why her simple formula produces beauty from the inside out
BT: Hi Sabina! You mention on your website that "skin care should be as nutritious and safe as the food we eat." What is the origin of this philosophy in your work, and why is it so vitally important for all of us?
Sabina: Your skin absorbs 60% of everything you put on it so it is just as important as what you put in your body! Our philosophy is to promote an overall sense of health and well being through everything we do.
BT: We understand that your collection is 100% organic. As part of our collection, we too offer a selection of certified organic bathrobes. In your experience, what is the biggest misconception about "purchasing organic" – and what is the greatest advantage?
Sabina: We are not 100% organic. We do our best to use as many organic ingredients as possible as there are many benefits to using organic ingredients. All of our products are derived from the purest extracts and ingredients and enhanced with natural essential oils.
BT: You've had numerous Spa Partnerships with luxury brands worldwide. How exactly do you work with these properties? What is the process of integrating your products into their locations?
Sabina: We supply and work directly with these hotels and properties to customize products and treatments for each individual's spa needs. We take our amazing formulations and can customize them to the hotels wants and needs.
BT: For hotels that are not offering all-natural, plant-based, organic skin care products in their suites or spas… What are they missing out on? How do your products elevate the guest experience?
Sabina: The consumers that they are supplying products to expect to have the best ingredients and if they don't follow the current trends of the market they will be behind in the green movement. People are very knowledgeable about what they are putting on their bodies and hotels should provide their guests with the best quality products.
Our products are made from very high-quality ingredients and provide the most luxurious experience on the market from the shower to the best spa treatments around the world.
BT: What is your favorite ingredient to work with when designing or experimenting with new products?
Sabina: Shea Butter, Buriti, Amaranth, and Vegan Hyaluronic are all amazing ingredients to work with and experiment with.
BT: Is there anything exciting you're currently working on? Or a new product category you'd love to break into?
Sabina: We're working on a very active cellulite collection.
BT: If someone is looking to upgrade his or her skincare line at home, where is the best place to start? Is there one product that can make the most dramatic change in your daily life?
Sabina: A great face wash is the best place to start. After that our amazing moisturizer and the classic lip balm are perfect ways to upgrade their skincare routine. The Eye Lift treatment can make an amazing difference as well!
BT: If you've had any firsthand experience with Boca Terry's products—our robes, towels, or our spa accessories—we'd love to hear your thoughts about the quality of the product – and how they align with what you offer at La Natura.
Sabina: I've bought many Boca Terry Robes that I have gifted all of the Spa Directors that we work with. The quality is exceptional, they're easy to wash, and the perfect gift for anyone!
Share this item with friends