Bathrobes have always been essential ingredients in the wardrobe, and no one knows this better than Boca Terry. This is why we are dedicated to creating the most luxurious styles at prices everyone can afford. Take a look at some of the celebrities who keep the tradition of beautiful robes alive:
Michelle Obama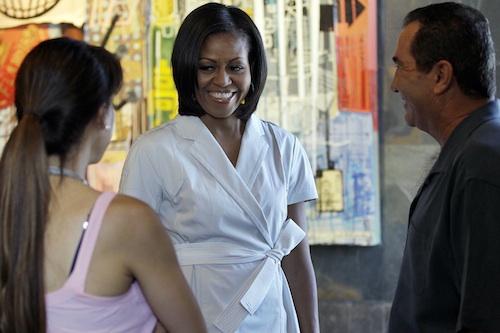 Wearing a plain, short sleeve wrap, Michelle makes something so simple an emblem of absolute class. Due to popular demand, this expensive Narciso Rodriguez bathrobe can now be duplicated at a fraction of the price. Shown on Naked D.C., this photo may have been taken at a campaign stop. [IMG cred: nakeddc.com]
Adriana Lima
Wrapped in a beautiful thigh-length kimono-style terry, this crisp white robe is an elegant way to cover up a bikini. You too can look like a million dollars in a comparable style created by our expert Boca Terry Designers. [IMG cred: chichigettheyeyo.com]
Blake Lively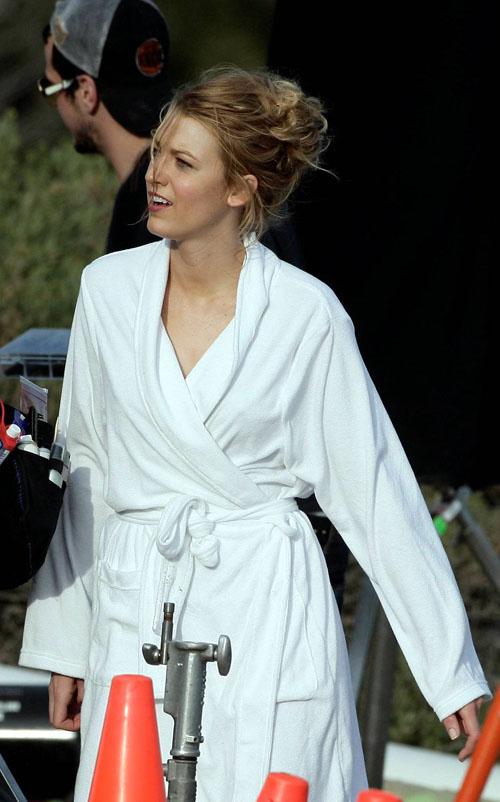 Taken on the beach in Malibu, California at a photo shoot in 2008, Blake sports a shawl collar wrap terry that makes her look casual and free. This could be one of our beautifully crafted models that makes everyone look like a star. [IMG cred: tvfanatic.com]
Megan Fox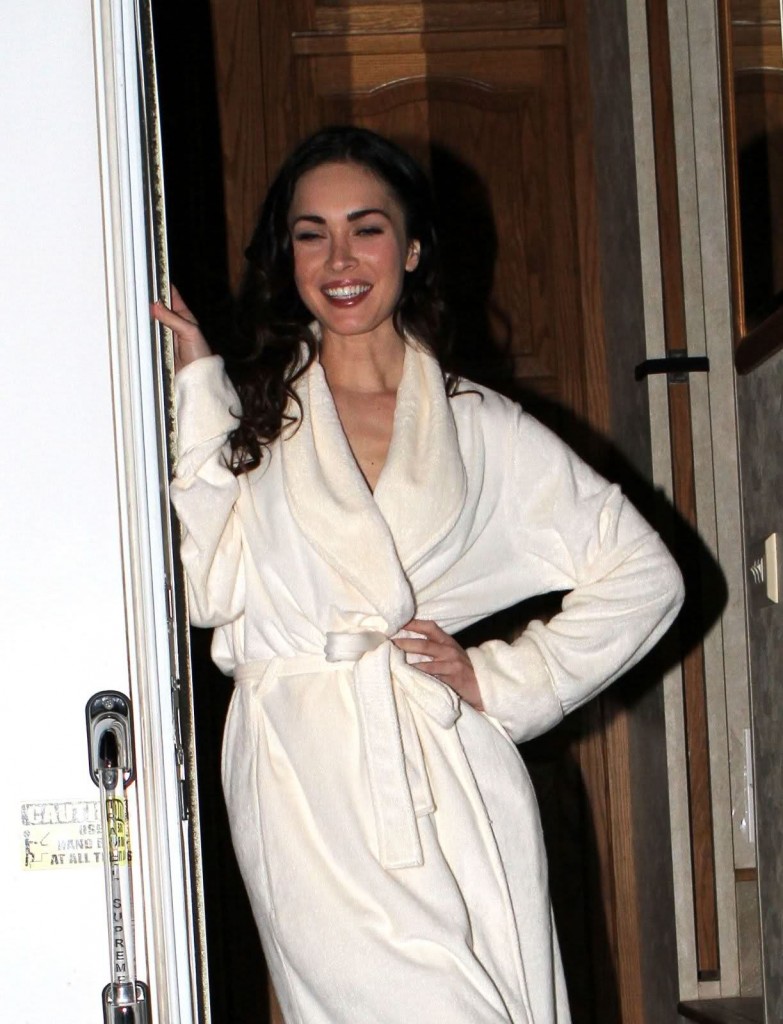 A luscious terrycloth robe with a sensuous velour shawl collar and roll up sleeves, Megan's robe is reminiscent of those worn by stars of the 1940s. On the set of "Passion Play" in Santa Fe, N.M. in 2010, this robe is the epitome of sophistication, which is exactly what we had in mind when we created similar models for those who crave the ultimate in luxury. [IMG cred: putu.us]
Vanessa Williams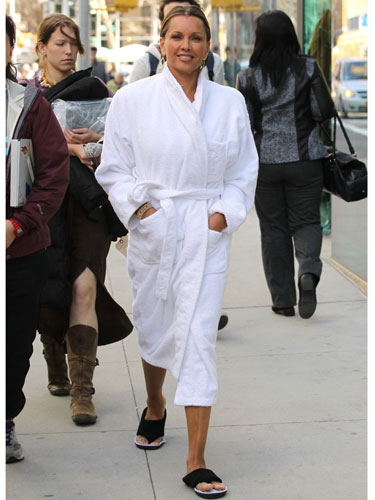 Who better to highlight a crisp shawl collar terry mid-calf wrap than gorgeous Vanessa Williams. Here she is walking down the street during a photo shoot, showing off the robe's clean lines and her own unique grace. Take a look in our Boca Terry catalog to see how you can do the same. [IMG cred: realbeauty.com]
Christina Ricci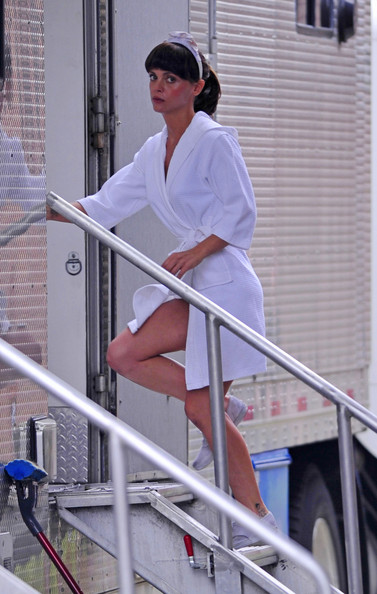 Adorable Christina wears a hooded, shawl collar short wrap in white, featuring pockets and a bracelet-length sleeve. Shot on the "Pan Am" series set in 2011, this robe is a perfect example of period 60's while being right for today. [IMG cred: Zimbio.com]
Jessica Lowndes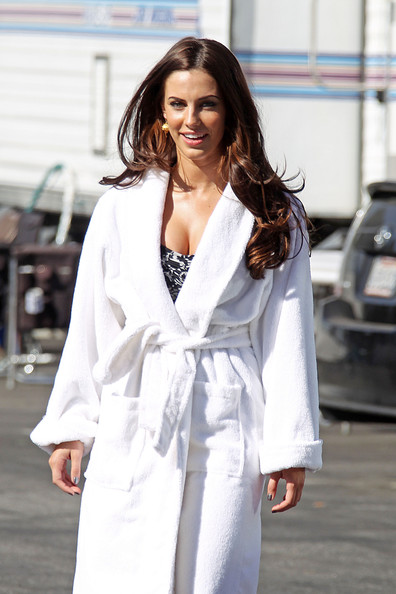 In a shawl collar wrap with deep pockets, Jessica is on the set of "90210" at the Figueroa Hotel in downtown L.A. Shot in 2011, this terry robe is as timeless as they come, and we have our own exceptional version that remains one of the most popular styles in our catalog. [IMG cred: Zimbio.com]
Beyonce Knowles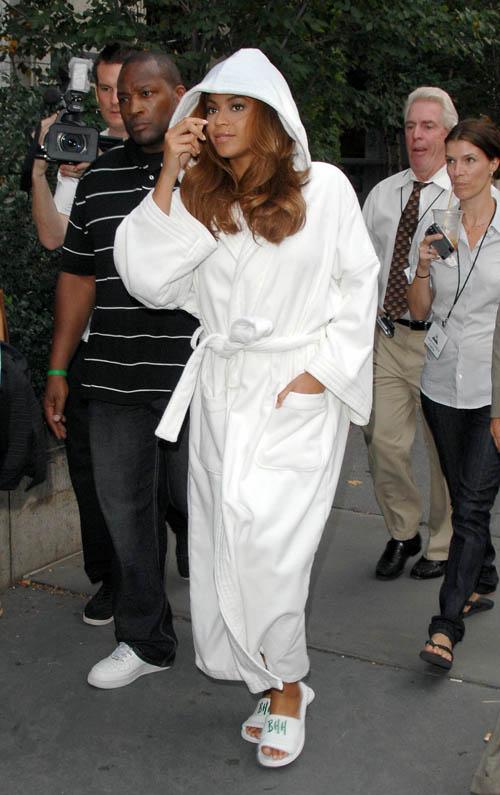 Anything Beyonce wears becomes her, and this full-length hooded wrap terry robe in white is no exception. With impeccable stitching, the robe is similar to our sumptuous terrycloth version. Shot while filming an American Express ad in NYC in 2007, this bathrobe brings out the film star no matter what the location. [IMG cred: Celebrity-Goosip.net]
Tom Brady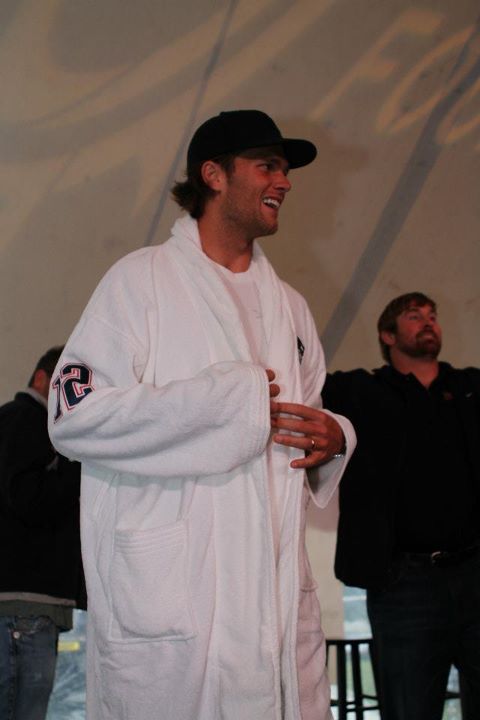 In a signed Brady #12 white shawl collar robe with stitching, Tom shows off its deep pockets in an auction to benefit the Light Foundation. Our celebrity-styled robes for men and women have the same kind of panache, whether you're a sports star or not. [IMG cred: TereZowens.com]
Jeff Bridges
Here he is on the set of The Big Lewowski as "the dude" in a beige wrap terry with deep, sumptuous pockets. Loose and comfortable, there's nothing like a deep pile bathrobe to help you let your hair down.
Please send us your thoughts and any pictures you take of celebrities in their comfy robes. We'd love to share your point of view!
Share this item with friends