If you're searching for the best day spa in Albuquerque, New Mexico, someone in the city—and several local publications—will point you in the direction of Betty's Bath & Day Spa.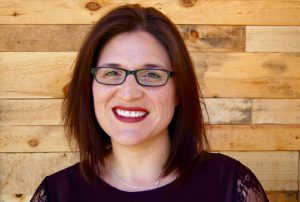 Founded in 2000, Betty's Bath & Day Spa remains true to its original concept: to provide residents and visitors with a relaxation and wellness retreat. Known for their outdoor hot tubs, Betty's offers a range of spa services as well as extended "Suite Retreats." Today we sat down with Adriana Candelaria, Spa Director at Betty's, to learn a bit more about this community-minded spa.
Adriana — after 17 years of providing wellness and relaxation, has Betty's figured out the key to a stress-free life?  
The best we've figured out is that a life/work balance is key to a successful, professional environment for our staff. And, in turn, we can pass that relaxation and wellbeing along to our clients.
Our leadership team is graced with a ton of flexibility. So, we can volunteer at our children's schools, work from home when needed, and take advantage of programs that keep us happy and healthy. We also offer full-time employees a 4-week sabbatical every 7 years.
Wow, pays to work at Betty's! Speaking of healthy, where do you source the ingredients for your various treatments?
We love to support other local businesses as much as possible. Our sugar scrub, coconut oil hair treatment and ginger mint are private labeled locally by Laughing Turtle. Taos Herb Company provides the sage oil we use in the De La Tierra treatment. We're also fortunate to partner with our neighbors, Los Poblanos Historic Inn & Organic Farm, who grow, harvest and distill the lavender used in their products. Currently we use their salve, lotion and mist in both our Extremities and Field to Table treatments. Los Poblanos even includes a Field to Table treatment (with car service to Betty's provided) in one of their overnight packages. It's important to us that the products we use are ethical, natural, and (whenever possible) organic.
Your "De la Tierra" treatment is supposedly made in New Mexico and ends with red chile chocolate. Tell us more!
Fall in New Mexico is so exciting because Albuquerque hosts the International Balloon Fiesta; we get a huge surge of visitors throughout the state. When we developed our monthly specials for 2016, I wanted to do something that would be unique to visitors but also appeal to locals. De La Tierra translates to "From the Earth." The service starts with a warm sage oil scalp treatment… which transitions into a blissful 45-minute massage… and ends with a blue corn / salt scrub (blended in-house). To close out the experience, we give the client a bar of Red Chile Chocolate made locally by The Chocolate Cartel. The treatment was so popular, we kept it on our menu!
What's your secret to hosting small groups and private parties at the spa?
Organization and grace! I handle all of our special events and group gatherings at Betty's. We use an intake form to get preliminary information, and then I get in touch with those organizing the events. We email them an itinerary and then check in with them up to the day before they're scheduled. On the day of the event, we provide the itinerary to the front desk staff, service providers and the guests upon arrival. We recently added a private suite that offers a space for those who want to visit a little more "joyfully" than our guests who are here for peace and quiet.
Of course, Boca Terry and Betty's Bath & Day Spa have been longtime partners. Which of our products are you using at the moment?
We use the Microfiber Shawl Collar bathrobes for all of our guests, and our estheticians use the Microfiber Headbands during treatments. It has always been important to us to value our diverse community. We want to ensure that anyone walking in the door feels safe and comfortable. The Microfiber Shawl Collar robes not only come in "real human sizes," but they're also thick enough for use after the tub and lightweight enough for our hot desert summers.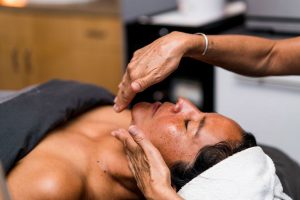 The variety of colors offered allows us to have a color / size system in place. This way, we don't have to fumble when checking in clients. Our estheticians love the quality and ease of use of the headbands. Boca Terry is so easy to work with, and they provide excellent customer service consistently.
To learn more about Betty's Bath & Day Spa and shop their online store, visit bettysbath.com.
Share this item with friends