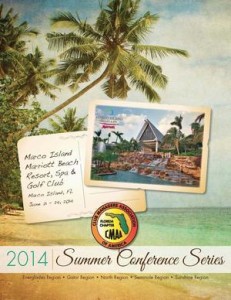 If you are planning to attend the FLCMAA PGA Summit, please come meet us! We have the opportunity to display our products at the vendor showcase, so come see and experience the quality of our products, for yourself! Meet others and us in the industry at this great event.
Event Details
This event is held to connect people from Florida's golf, sports, and spa/fitness management companies. It will take place August 3-6 at the PGA National Resort and Spa in Palm Beach Gardens, Florida. One of the best spa resorts in Florida, get ready for a day of sun, fun, learning and relaxation!
Learn
Enjoy seminars such as the informative, highly needed "Emergency Response Planning" seminar, where you will learn what to do when unexpected events hit. Also, don't miss out on the "Wellness Model of the Future" joint session! This event is your opportunity to learn more secrets and tips about the industry!
Get Pampered
When you aren't attending seminars, enjoy the spa services offered at a discounted price for event attendees, starting on August 3rd and running until the 5th! Choose from a Swedish massage or a Deep Cleansing facial. This is the perfect way to relax during your getaway.
Have Fun!
Don't miss out on some of the exciting features this event offers, such as the Club Team Golf Scramble. For just $50, guests will have lunch together, play a game of golf on highly acclaimed fields and will attend a reception following play. Don't miss out on the Polynesian Dinner at Mirasol Country Club while you are here, too!
There is a ton of activities to attend while you are at the FLCMAA PGA Summit this year. Don't miss out! We will see you there!
Share this item with friends