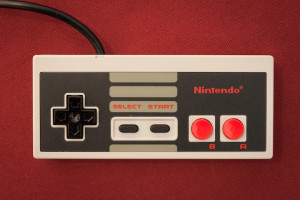 Ever wondered what it would be like to be your favorite video game character? Sure, that might be a bit out of reach, but a new bathrobe design has made it possible to at least pretend.
If it's always been your dream to expand your video game collection to your wardrobe, now is your chance!
An innovative, creative, unique line of bathrobes has just been launched to ensure you can feel even more in the game than ever before.
This bathrobe was designed after the popular Nintendo video game, The Legend of Zelda, so gamers can have a simple and sweet memento to praise their favorite game.
We know that trends are constantly changing and the demand for customized bathrobes is growing. While we can't promise a gamer's bathrobe as part of our regular line, that doesn't mean you can't personalize one!
So, what do you think about the gamer's bathrobe? Do you love it or hate it? Do you have any fun ideas for bathrobe decorations? Let us know in the comments!
Share this item with friends