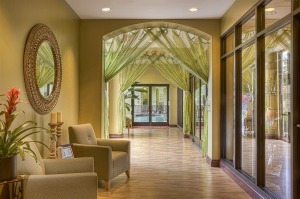 With a new generation coming of age and emerging onto the hotel reservation scene, hospitality managers and hotel owners find themselves in a predicament: to whom do we cater?
With Generation Y approaching the time to take the reigns of hotel rentals, the industry has important decisions to make in the upcoming years regarding business models, amenities, and the like.
Millennial Amenities
Today's young adults, also known as Millennials aged 18-34, tend to enjoy modern, sleek hotel designs with large, updated fitness centers. They also push for newer innovations, such as robotic room service (which aids in privacy), environmentally friendly initiatives, and fresher breakfast options (such as whole fruits, freshly pressed juices, and real fruit smoothies).
Generation X Favorites
Generation X loves the traditional hotel experience. Of course, they desire a modern and classy feel, but they highly prefer a golf course on the grounds, offering an elegant country club. They also prefer room service to be brought by an actual hotel worker (because they are more personable than a robot) and they still tend to enjoy their traditional hotel breakfast of cereal, muffins, and yogurt.
Which Way to Go?
On that note, it is crucial to understand which age group is more profitable now, and which will be most profitable in the upcoming years.
As it turns out, Shullman Pulse reports that Gen X is currently the more profitable investment. While this is the case, who is to say that this will not change before the decade ends? Is it worth it to cater to a generation this is less profitable? Staying with a more traditional business model might be successful for now, but does that mean that hospitality workers are ignoring the trend of the future?
That means that hotel owners have a lot of big decisions to make in the coming years. It is up to each owner to decide what is more beneficial for his or her business in the long run, and to analyze when the best time to renovate is. We wish you the best during this journey!
Share this item with friends