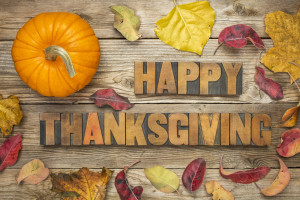 Boca Terry loves the holiday season, and what better time to give thanks to our loyal customers than on Thanksgiving? We'd like to take this appropriate time of the year to express our gratitude for your ongoing support and for recognizing how much care we put into delivering high quality products to you and your own clients or loved ones.
Thanks to your support, we've been able to move forward with our vision and grow our business into what it is today. If it weren't for having wonderful customers like you, we wouldn't be able to continue creating quality bathrobes, towels and spa accessories that are practical for using all year long.
We love seeing our customers' satisfaction with enjoying their own business's growth, as well.  In keeping with our mission, Boca Terry promises to continue working hard on delivering the best products for your hospitality needs.
At Boca Terry, we've always looked at our relationships with clients as valued members of our family.  On behalf of all of us at Boca Terry, we hope you enjoy a bountiful Thanksgiving and a joyous Holiday Season.
Share this item with friends