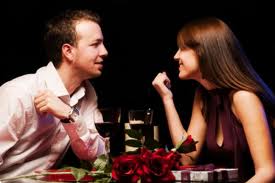 On February 14th, love will be in the air as it has been every year since the long ago Middle Ages. Following many of the European pagan festivals, by the 15th Century, courtiers were lovingly expressing their feelings for each other by sending flowers, sweets, and cards in a day that was ultimately named St. Valentines, after various saints boasting the name.
An Excuse to Exchange Loving Gifts
Legend has it that the original Valentine was a heroic, romantic figure whose attitude towards courtly love was unparalleled. There are many tales surrounding the birth of this romantic day, including the belief in England and France that the date heralded the beginning of mating season for birds. With courtship, love, and fertility in mind, this occasion has given couples and hopeful lovers the world over an excuse to send amorous missives and to exchange intimate gifts.
Romance is Always in the Air
At Boca Terry, romance is always in the air. It is with this spirit that we began creating our exquisite line of robes many years ago, which are considered some of the finest made. With top of the line hotels, resorts, spas, and bed and breakfasts ordering from our luxury inventory, we also provide the public with our retail line in order for everyone to enjoy the benefits of our quality materials and perfectly crafted designs.
The Many Symbols of Love
Perhaps you are celebrating Valentine's Day with a romantic candlelit dinner designed to entrance and impress your loved one. Maybe you have booked a night or a weekend out of town to celebrate your feelings for one another. No matter how you choose to enjoy the moment, there are many symbols of love and many ways to show your feelings for the object of your desire and admiration.
The Ultimate in Romantic Expression
A Valentines Day card is always at the forefront of celebrating this important date. In 15th Century court life, the tradition began as noblemen and women presented their paramours with poetic notes of yearning. Representations of love in the form of roses, hearts, and Cupids, along with presents of chocolates, champagne, lingerie, and more, have become a beautiful tradition as the ultimate in romantic expression.
His and Her Bathrobes
Added to the list of perfect Valentines Day gifts are his and her robes designed with extreme attention to every detail. Over the years, Boca Terry has been the number one company of choice when it comes to bathrobes, providing a wide variety of styles for every taste level.
Lasting Throughout the Years
A good bathrobe is something that will last throughout the years, much like you hope for when it comes to love. Representing the ultimate in loungewear, a good robe is both elegant and functional, with attention to providing an exquisite comfort that comes with diligent manufacturing protocols.
Draping Yourself in Luxury
We feel that by providing you with a perfectly constructed bathrobe, we help you peel away the outside world in order to put on a new you as you drape yourself in the luxury you deserve. And what better day to start this ritual than on Valentines Day!
The Satin Stripe Robe
For an impeccable romantic day and night, why not look at our Satin Stripe robe for men and women? Made of 80% cotton and 20% polyester to prevent wrinkling, this elegant model is lined with an exquisitely cozy French terry knit and sports double belt loops for adjusting the height of the belt. With a loop in back for easy hanging, the robe comes in a beautifully styled kimono design or with a shawl collar and cuffs.
The MicroFiber Robe
Also lined with French terry, our MicroFiber robe is made with a shell of 85% polyester and 15% satin and an 80% cotton and 20% French terry lining. A stunning answer to "what shall I put on after my shower?" the MicroFiber stands the test of time with its perfect moisture-wicking ability and stunning silhouette.
Our Exceptional Waffle Weave Robes
Our Boca Terry Waffle weave robes provide warmth without adding bulk. Every single square on these robes is designed to soak up extra moisture while keeping the skin soft and dry. With their deep pockets, there is nothing cozier for after a good soak in the hot tub. Great for warm weather, bring your 'his and her' robes along with you for that vacation in the sun and you'll be the most fashionable couple around.
With three distinct styles, you can choose between the Kimono, the Knit, and the Organic Lightweight waffles. Our Kimono features large diamond or seashell designs with optional color piping, The Knit comes as a kimono or with a shawl collar and cuffs, with piping around the cuffs and front area. The Organic Lightweight waffles is made of all natural 100% certified hypoallergenic cotton fibers, making it ideal for those of you who enjoy the feeling of environmentally friendly fabrics.
The Classic Hooded Robe
Of course there is nothing more classic than a hooded terrycloth or velour bathrobe. Versatile, warm, enveloping, and perfect for any temperature, ours sport an extra large hood, extra deep pockets, and multi needle stitching around the front, cuffs, and pocket areas. Made of 100% combed cotton terry or a cotton/polyester blend, our cotton is made with long loops woven on a loom to create the softest and most absorbent material imaginable. Thick and luscious, our hooded robes are ideal for that romantic ski lodge getaway, or for any winter environment where lounging around the fireplace, brandy in hand, is how you are making your own intrinsic Valentine's Day memories.
Contact Us
However you choose to celebrate this special day, ordering a his and her bathrobe will make the event magical, adding to the romance and helping the two of you deepen your bond. For more information on how to order your bathrobes in order to have them in time for your romantic Valentines day weekend, please contact us by filling out our online form, or by calling us at 877.421.6001.
Share this item with friends