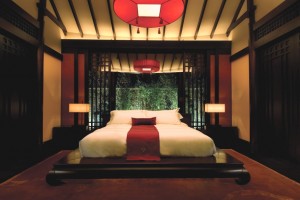 We have a lot to learn from the growing hospitality trends in Asia as we see the rapid proliferation of mobile websites and applications. With web traffic growing more than an astounding 192% in the past two years, the market for applications relevant to the hospitality industry is wide open.
A Magnet for Vacationers and Business Travelers
Known for its high-end customer service, the Asia-Pacific region is a magnet for both vacationers and business travelers. With a growing middle class, there is also a greater demand for outbound travel.
Using Mobile Apps
Mobile apps are a powerful travel trend that is growing to accommodate the rate of travel to this part of the globe. At Boca Terry, we believe that everyone in the hospitality has a lot to learn about using this technology to increase brand recognition and revenue.
An Expanding Technology
Mobile technologies are expanding our marketing abilities on a far-reaching scale. Travelers are using their mobile devices to research destinations, book rooms, and communicate their preferences with hotels. Hotel managers in Asia are connecting with customers using this protocol, with their front desk becoming a virtual one as guests interact through their phones well in advance of arrival.
Developing Better Customer Relations
Now is the time to discover the best kind of mobile applications to use in order to get on the bandwagon. Learning how to better reach your target market, discovering ways to increase your brand's visibility, and developing better customer relationships are some of the ways we can expand to embrace this new trend.
Providing Tailored Services
Mobile apps are a terrific way to provide tailored services to your clientele. Collecting data digitally is an easy way to discover what your potential and loyal guests want, and knowing this, you can create better and better apps to satisfy them. This may mean creating an app that gives language support, or a way to register specific preferences, tastes, and habits that can be referred to each time the guest books a room in your hotel.
The Potential for Reaching Vast Amounts of Travelers
With the highest potential for mobile growth in world, China boasts approximately 707 million mobile phone subscribers. Research shows that app downloads in Asia will make it to 2.4 billion this year, which represents about 20% of the world's total available market.
Creating a Larger Revenue
By creating personalized mobile apps for your customers, you also provide them with an easy way to order additional services, as it only requires a swipe or a click. This type of service obviously will help increase orders, creating a larger revenue for your establishment.
Maintaining and Expanding Customer Service
Engaging with your guests through an app is a simple and completely efficient way to maintain and expand excellent customer service. Easy and convenient, it is the current wave and will continue to be the wave of the future. At Boca Terry, we are taking note, observing and learning so that we can benefit from this powerful new process.
Share this item with friends