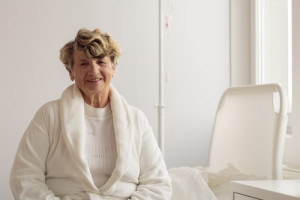 As baby boomers have begun to hit retirement, life expectancies are growing and enhancements in the healthcare industry are being made, generation X is expected to be growing the demands for quality patient care. That's why many hospitals have been adopting the use of gowns designed to protect the patients wearing them. To enhance the patient experience, hospitals (namely in the United States) are using curtains, bathrobes, and protective linens.
The healthcare industry is paying close attention to the linens being used in patient care rooms, as many manufacturers are using anti-microbial textiles. Since comfort is considerably tied to the rate of a patient's healing process, practitioners and administrators are conducting various studies and implementing several procedures to ascertain their patients get as much rest as possible.
In terms of addressing environmental concerns, the use of well-designed bathrobes has involved the production of durable robes that can be used more than once. In addition, several healthcare institutions are using fabrics that can be dried much more quickly to save electricity and other elements that promote a lower carbon footprint.
As the population has access to the Internet and the demands for comfort are on the rise, many nursing homes and hospitals have adopted the use of linens used in hotels.   With the right designs, patients can forget that they are in a hospital or care room and just concentrate on the healing process to enjoy a faster recovery.
Share this item with friends