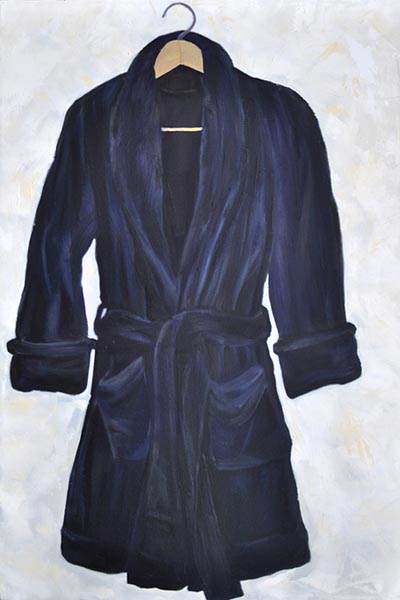 Perhaps the most important concept in today's world of marketing is creating a brand that people identify with immediately. Think Coca Cola, Swatch, and Nike. You only have to imagine these company's logos to get their concepts, which in all three cases is young, hip, and active, among other things.
Your Portable Billboard
At Boca Terry, we have been brand-aware ever since we opened our doors 18 years ago and started customizing our luxury robes and towels for our clients. The power of a well-executed and well-placed logo is indescribable, acting like a portable billboard that advertises your company and all that it stands for.
Echoing a Consistent Theme
And what could be better advertising material than towels and robes? Always visible on the beach, by the pool, in the spa, or in one's home, they speak volumes about your establishment when they are made of top quality materials and sport a beautiful and unique design that echoes a consistent theme.
Being a Part of a Special Club
Our premium robes and towels already speak of comfort and leisure. Adding a customized logo creates a look that not only adds to the classically contemporary style, but also makes your guests feel like they are a part of a special club.
Expanding Awareness
Whether it is a deep pile terry or a lightweight microfiber, a robe is a natural for advertising who and what you are as a brand. Because robes make such exceptional giveaways, this is an excellent idea for expanding awareness at your next event.
A Great Promotional Tool
If your hotel, spa, or cruise line has an in-house or online boutique, there is nothing your guests will want more than a customized robe that reminds them of their wonderful stay. Our bathrobes are always in high demand, and providing them for guests to purchase for themselves, as well as friends and family, is another great promotional tool when they sport your brand logo.
Standing Out in the Crowd
Our design experts are always tuned in with an eye towards detail and style. Ready to consult with you on how to best display your ideas, the result will be customized and impeccable embroidery work that will help your robes and towels stand out in the crowd.
Displaying Your Colors
Just think, for example, of that row of incredible hotels on Miami's South Beach, where you have the chance to let your logo be seen all along the shoreline.  With your lounge chair covers, towels, and robes dotting the sand, you have the perfect opportunity to catch the eye of everyone as you display your colors and your unique logo.
Becoming an Indelible Image in the Public Mind
It's a competitive world out there and everyone is vying for first place when it comes to bookings. When you take advantage of every opportunity you have to bring your brand front and center, you start to become an indelible image in the public mind.
When people think hotel, spa, bed & breakfast, you want them to think of you. We all know that a picture is worth a thousand words, and with a strong logo placed on every piece of merchandise, you are that much closer to becoming a household name.
Contact us to learn more about customized towels and robes.
Share this item with friends