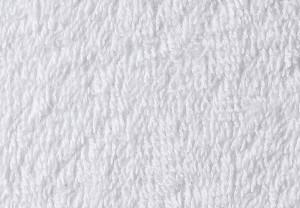 A luxury hotel stands out among the rest with the quality of the amenities it offers. If a hotel room's towels or linens are of subpar quality, the guest will instantly notice, which will eventually tarnish their perception of the establishment.
The same concept applies to the condition of the hotel's luxe bathrobes. No matter where the robes are offered or worn, guests will always expect to throw on an ultra smooth garment that has practicality written all over it. The slightest deterioration in its overall makeup will ultimately affect its fit, which is why you should always pay close attention to the condition of your bathrobes.
What Affects a Bathrobe's Lifecycle?
The life of a bathrobe is largely reliant on numerous factors every hotel can relate to, regardless of its size. These elements include:
The number of times the bathrobe is worn.
The number of launderings the bathrobe endures.
The area in which the bathrobe is worn.
The quality of the bathrobe's composition and its fabric type.
The bathrobe's care methods.

Since the hotel industry holds high sanitary standards, it's necessary to keep up with them. Consistently washing your guests' bathrobes is one of the chief ways to keep up with these requirements. However, if your hotel practices eco-friendly habits, you're more likely to stir away from replacing bathrobes and towels on a daily basis.
Sometimes, that can be beneficial to maintaining the bathrobe's build, but not all guests enjoy not having their bathrobes replaced everyday. So it might not be realistic to solely rely on washing your bathrobes fewer times to improve their durability.
Additionally, bathrobes are usually worn multiple times in locations that can span from guest rooms to your hotel's pool/beach area and spa. That means they're exposed to more elements that can alter their makeup. These include everything from massage oils and lotions to tanning sprays and chlorine that can get absorbed by the bathrobes' fabric.
Quality Control Processes
Some fabrics are stronger and more long lasting than others, so they can withhold more strain than other materials are capable of handling. That's one of the reasons why each bathrobe comes with its own set of care instructions, which should be followed carefully for the best results.
You should create a particular set of guidelines for your personnel to follow in order to ensure that the bathrobes are properly being cared for. Don't forget to oversee that the right amount of laundry detergent is being used, since using too much can actually break down the fabric's fibers, essentially damaging a bathrobe.
If the bathrobes are to be ironed, be sure that the right setting in association to the fabric being ironed is selected each time. Check which cleaner can be used to remove any spots or stains that might be too tough to have removed with a routine wash.
Irreversible Signs of Wear and Tear
Bathrobes should be thoroughly checked each time they're being prepared for storage for guests to use. In order to tell whether it's time to replace your hotel's bathrobes, you should frequently look out for wear and tear:
Stains – Bathrobes are prone to getting stained at one point. While some stains can be removed, others might be too tough to remove completely—even if they happen to appear on a brand new bathrobe. Your guests won't be very content about wearing a bathrobe with any sort of mark on it.
Tears – In addition to finding stains, after being worn for a long period of time, some bathrobe fabrics might begin to stretch or even shrink in the wash. Even worse, the fabric can easily be ripped. Since many tears, especially those that appear as large holes in the bathrobe fabric, can't be easily repaired, they can call for a bathrobe replacement.
Coarseness – After undergoing several washes, a bathrobe's fabric not only holds a higher risk of tearing, it can also lose its smooth feel. Over time, the threads of the bathrobe's fabric will stiffen after being exposed to elements like the sun or laundry detergent. Even though you can try to use fabric softeners during the laundering process, once a bathrobe has reached the endpoint of its lifecycle, softeners won't have a substantial effect.

After a while, even white bathrobes could start to lose their luster and begin to look dull along with feeling stiffer. Fabric threads could also start to hang loose, which could be the case early on if the bathrobe's quality is poor. Since it's difficult to reverse any of these changes, the bathrobes should be replaced with ones of a higher quality to maintain the integrity of your hotel.
Purchasing Lavish Bathrobes from an Esteemed Merchant
When choosing which bathrobe supplier to go with, you should select one with extensive experience in bathrobe manufacturing. Boca Terry has built its expertise in the industry for over two decades, which has helped us choose only the best fabrics on the market.
Each bathrobe is created using the latest manufacturing technologies to assure that the threads are efficiently woven in a way that will prolong the life of the robe. Our bathrobes are made to endure routine washes necessitated by the hospitality industry. Their strong composition not only assures a snug fit, but also one that will maintain its composition for a long time.
Our experience in the industry has also allowed us to build longstanding relationships with the best fabric suppliers. This, along with the fact that we don't need any middlemen since all products are manufactured in our factories, has also allowed for pricing our bathrobes and spa products competitively. So you'll be getting top-notch quality for an affordable price when you order from Boca Terry.
Let Boca Terry Help You Replace Your Bathrobes
Boca Terry has been distributing bathrobes to some of the most renowned hotels around the globe that have maintained a name for offering the best quality. For a more luxurious appeal, many have opted to use our customization options, as well.
If you have any questions about Boca Terry's luxury bathrobe selection and whether you should start replacing your own, contact us today. One of our highly knowledgeable team representatives will be more than happy to answer any of your questions.
Share this item with friends