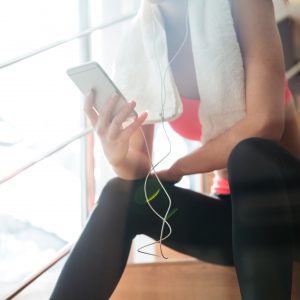 There's nothing better than working out at a first-rate hotel gym: Burning some calories in the morning means you can have a guilt-free afternoon lounging by the pool, sipping piña coladas and taking in the view.
However, essential to a positive gym experience is access to some post-workout pampering. Put these 5 tips into practice to optimize your customers' post-workout experience.
Soaps, Shampoos and Skincare
To cleanse and rehydrate the skin after an intense workout, guests will greatly appreciate a variety of all-natural, eco-friendly body care products, such as shampoo/conditioner, face wash, body butter, deodorant, shaving cream and mouthwash. Bonus points if these items come from the hotel's own exclusive skincare collection.
Robe & Towel Service
Show your gym-goers some love and appreciation and provide them with top-of-the-line linens made from the finest fabrics and luxurious bathrobes to soothe sore muscles and joints.
Steam Room
There are dozens of health and beauty benefits to a unwinding in the steam room after a rigorous gym routine. Aside from injury prevention, a quick steam bath can decrease stress, increase metabolism, boost immunity, hydrate the skin, and eliminate toxins.
Recharge & Recovery Station
Guests who require something more than a steam bath will appreciate a post-workout physical therapy session to check form or provide a light soft-tissue massage. Facilities with an in-house spa can add post-workout healing treatments to their menu of services.
Smoothie Bar
Just as critical as the poolside cocktail bar is the gym-adjacent smoothie bar where exercise enthusiasts can get their fix. Your guests will be pleasantly surprised with a selection of handcrafted juices and smoothies, protein bars and light snacks to satisfy post-workout cravings and aid in muscle recovery.
Share this item with friends