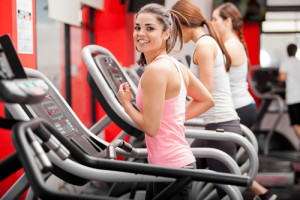 As a gym owner, you might notice a surge in membership around the month of January. Yet, something happens along the way that causes the seemingly avid members of your gym to get somewhat unmotivated, and throw out their once appealing New Year's resolution. The good news is that there are a few ways to encourage your gym members to keep up the hard work.
Fitness Tracking
Help track your members' results. Incorporate a free evaluation into each subscription plan to help members track their progress. Have tools like logs and sheets with an individualized workout regimen for each gym member to update upon every gym visit. By the end of each week, you can show your members how they're doing.
Organized Group Activities
Gym goers tend to get extra motivated when they see others doing the same thing. Establish clubs and social gatherings. Create monthly competitions for your gym members to take part in and display the winners' names.
Availability of Benefits
Offer gym members a reward plan, which can include everything from a list of discounts, free membership trials, and prizes for the winners of regular contests. Be creative with the rewards to make them more appealing. You can even offer personal training as a reward.
Superior Customer Support 
Showing that you truly care about your clients is a must! Make sure your staff is always extra friendly and available to help members, and occasionally ask how their experience at your gym is going. Getting feedback from your customers is a great way to help answer to their needs, so why not opt for throwing in a survey with an incentive, too?
Share this item with friends