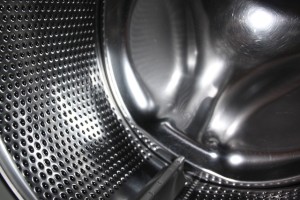 You've just gotten your brand new bathrobe and couldn't be more excited to start wearing it every chance you get. As you wear it continuously, the clean freak in you brings you to wash it frequently, too.
But just when you think that you're maintaining your robe's longevity, you start to notice your bathrobe's fading fabric and an over-worn look. This can happen to any bathrobe no matter how amazing its quality is. To prolong your cherished bathrobe's life and wear it a lot more, you can use the following tips to care for it.
Clean in a Sensible Manner
Although you might think that it's a lot more hygienic to wash your bathrobe as often as you wash your intimates, doing so can sometimes backfire. Unfortunately, there is such thing as over-washing your bathrobe.
However, you should treat your bathrobe like you treat your towels when it comes to washing them. So you must be thinking that if you can't wash your bathrobe too much, but should wash it consistently, where's the meeting point?  Well, it's all about having a balanced cleaning routine and paying attention to your bathrobe's composition.
Care Before and After a Wash
As with any garment, the faster you remove a stain, the better. With bathrobes, it's all about using a stain remover before giving a robe a wash.  If you stain a bathrobe in a small area right after you've washed it, it's better to wash that particular area rather than wash the entire garment again. This technique works with cotton bathrobes.
Once you wash your bathrobe appropriately, you should pay attention to the fabric when hanging or storing your bathrobe. For satin robes, for example, it's recommended to use padded hangers for hanging.
Wash in Accordance to Your Bathrobe's Fabric
Bathrobes come in all shapes and sizes—and in different materials. In order to launder each unique fabric, you must follow specific guidelines. Here are some of the most common bathrobe fabrics and how to correctly wash them:
Satin –Although most of the time, machines can destroy pieces of a satin's bathrobe's delicate material, forcing you to hand-wash the robes, Boca Terry's Satin Stripe and Pink Kimono Satin bathrobes are both machine washable.
Velvet– Make sure to read the label since some velvet bathrobes have particular care instructions and may even need to be dry-cleaned. If the robe is made of crushed velvet, you can place it in the washing machine. Just be sure not to iron a velvet bathrobe, as this will damage the fibers.

You can turn the robe inside out and use a steamer for mild wrinkles, or hang the garment in a moist bathroom to remove any creases. When storing your bathrobe, don't fold it. If you press too hard on the velvet while steaming it, it can cause more damage.
Cotton–This is perhaps the easiest fabric to wash. Cotton is an extra durable fabric by nature so you can go right ahead and throw your cotton garment into the laundry machine. Using just about any cleaning detergent, wash in warm water on a normal cycle.

To keep your bathrobe extra fluffy, it's recommended to use about half the amount of laundry detergent generally used on other cotton garments. If you're washing a white bathrobe, you can apply non-chlorine bleach as needed, along with hot water. Tumble dry your cotton bathrobe on a low setting.
Lastly, be sure to run your bathrobe through an extra rinse cycle as this will help remove all the detergent. If some detergent is left on the cotton robe, it may compromise its softness. Iron any wrinkles using regular to high heat.
Polyester – Similar to cotton, polyester is a material that can be machine-washed in warm water. Although some poly combinations can only be dry-cleaned, at Boca Terry you have the option to machine wash or professionally dry clean your bathrobe.

The key is to dry a poly garment using a low temperature and a warm iron when necessary. For stains, you should just apply a stain remover as directed and let it sit for a few minutes before placing the garment in the laundry machine.
Washing Tricks That Prevent Fading
The exteriors of dark-colored bathrobes are prone to getting dull after a few washes. That's why you should wash and dry them inside out. In addition, try not to hang dry them in the sun. If you must keep your robe out in the sun for a while, then use the inside-out technique to do so.  The sun can be pretty detrimental to colors, whether they're light or dark.
Wash colored fabrics in cold water, since warmer water will extract the colors from fabrics and remove them. Moreover, you should launder colored bathrobes for shorter periods of time, which includes the amount of time you soak the garment for.
The Luxe Bathrobe Effect
Boca Terry's collection of high quality bathrobes are not only durable, they look and feel amazing, too! Each bathrobe is manufactured and delivered with the utmost care, and our varied selection is easy to maintain.
If you would like information on how to care for your Boca Terry bathrobe or would like to place an order, contact us today. We'll be more than happy to assist you with making the most out of your bathrobe.
Share this item with friends