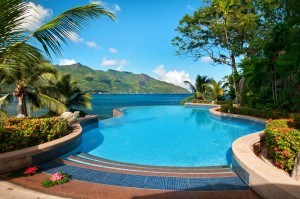 Boca Terry is proud to announce our presence at an exceptional trade show happening at the Jacob K. Javits Center in the Big Apple. On November 9 through 12, the International Hotel, Motel, and Restaurant Show will bring together over 18,000 key buyers from around the globe, and we will be right there, in New York City, Booth #2731, with a fine array of our luxury products.
Bringing Together Hospitality Professionals
As one of the most powerful industry events, the IHMRS brings together professionals from the hospitality products and services industry to form new partnerships and to share ideas. Owners and operators, along with representatives from a wide array of purchasing companies will gather together to network, participate in pop-up spaces, enjoy on-floor education theatres, and take part in a variety of seminars, all in service of sharing and moving our industry forward.
Discussing Ideas, Technologies, Strategies
Boca Terry makes it a priority to always be present at the most influential trade shows. Representing our exquisite line of towels, robes, and spa accessories, this is a magnificent opportunity to introduce ourselves to new clients, greet our loyal customers, and share in all the excitement that comes from so many of us getting together to discuss new ideas, technologies, marketing strategies, and more.
Sharing Our Knowledge
Boca Terry has been in business since 1966 supplying some of the world's most impressive hotels, spas, resorts, cruise lines, and more. Celebrities call on us for custom designs, and our retail business is booming via our online store. With constant growth, we are always ready to learn about new methods of production and marketing. We are also always excited to share our knowledge on how a successful business can maintain and reinvent itself side by side with the natural evolution of our vital industry.
Beautifully Styles Robes
Our luxury bathrobe line features beautifully styled pieces that are equally appropriate for men and women. Ranging from traditional terrycloth wrap-arounds to satin kimonos, microtec fabrics, and so much more, we supply our clients with a full array of robes to satisfy every need.
Made to Perfection
Sourcing only the best fabrics and supplies, our professionals make sure our products are manufactured with the highest attention to detail. This means that every loop and stitch is made to perfection. Our goal is to make sure that all of our materials are made to last, ensuring that they look as good after the first washing and dryings as they do after countless launderings.
Exquisitely Executed Logos and Designs
Customization is also our specialty, with exquisitely executed embroidered logos and designs to personalize each piece ordered. This is the ideal way for our clients to promote their brands and to keep the experience of staying in their establishments fresh in guests' minds' by offering their robes and towels in their in-house or online boutiques.
Contact Us
For more information on Boca Terry products, please contact us using the online form on our Contact Us page or give us a call at (877) 421-6001. We look forward to seeing you at IHMRS 2013. Be sure to stop by booth #2731 and say hello!
Share this item with friends