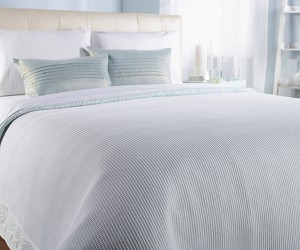 There are several facets associated with offering the best customer service possible in the hospitality industry. Your hotel's success relies on how comfortable your guests are, which is why it's imperative to choose the right strategy and tools to help them get the experience they yearn for.
A Tech World
In a world dominated by the effects of technology, our dependency on it has grown and the hotel industry has in turn been greatly affected in numerous ways. Travelers from all over the world take to their laptops, tablets, and smartphones to read customer reviews and find the best deals before they make a booking.
With so many options available, the competition among hotels of different stars is intense. So you should think about attending to your prospective guests' experience well before they arrive at the doors of your lobby.
For one, guests are going to be curious about whether you offer free Wi-Fi and access to the Internet to use during their stay. Your hotel should have that amenity available in a secure and fast manner. You can even have a welcome message appear on their rooms' smart TVs.
Social Media and Website Friendliness
Stemming from the fact that everyone is constantly surfing the web, you should consider how available you are to your hotel guests on social media, and on your website. A low-cost (even free) way to enhance your page is by having a concierge or administration member ready to chat online at any time.
Interested guests will have the chance to ask any of their questions at their own leisure, without having to reach for the phone. This seemingly small gesture can make all the difference.
Use your social media pages and website to:
Offer your guests limited time discounts.
Post holiday wishes.
Promote corporate and hotel events.
Post relevant blog articles and images.
Promote your different locations (if you have more than one).
Support partner businesses.
Promote a new addition, such as an updated dining menu.
Your website and social media outlets should have links through which your hotel guests can easily navigate.
Personalized Greetings
Nowadays, most hotels are working on training their staff to look over the names of their guests on daily basis, so that they can be greeted by their names. Holding a conversation with your guests can make a world of a difference. Interaction adds value to their experience, which translates into brand loyalty.
If a guest calls from their room to make a request for a change of towels, for instance, you can ask your housekeeping team to leave them a personal note addressed to their name after fulfilling their request. When the guest returns to their room, they'll be pleased to find a note stating that the new towels have been placed and that they should feel free to call if they need anything else.
Additionally, you can leave some delectable treats to welcome guests to their rooms, like chocolate on the beds/pillows or a plate of fruits by the window. Why not have those treats available to them everyday?
This can reflect into greeting your visitors in a similar manner when they enter your hotel. Have beverages and little bites ready for them when they're checking in, along with a hot and damp washcloth to clean their hands with before. You can choose one from Boca Terry's luxe towel collections.
Cleanliness
The cleanliness of your establishment is among the most important elements to play close attention to. No one likes to see dust bunnies or stains on anything they are surrounded by.
Your hotel should be spotless—at all times. Make sure that your employees are well-trained to efficiently clean the premises, using the right cleaning equipment and detergents. You can take certain measures to oversee your employees to assure that sanitation standards are consistently met.
Make sure you use high quality linens and towels that can be easily washed so as to ascertain that once they enter the laundry machine, their composition won't be compromised. If a fabric isn't equipped to undergo several rigorous washes, it can be prone to display the effects of wear and tear.
All-Access Comfort
Aside from having options like 24/7 dining available, and a maintenance staff available for assistance at any time, having the tools for comfort start right in your guests' rooms. You want them to feel an aura of luxury at almost every corner.
Start with having ultra snug bathrobes stored in their closets or bathrooms. At Boca Terry, you can find a large selection of robes that can fit the interior design of just about any type of room, setting, or climate.
With everything from terry to velour and microfiber alternatives, you'll be sure to find what you're looking for. Our bathrobes come with generous pockets and a hanger loop that offers easy storage. Guests can adjust the belt height to their liking, as well as the coverage of the cuffs and collar.
Whether you're looking for a modern appeal or a more traditional alternative, here are some of our most popular bathrobes:
Basic Kimono
Classic Shawl Collar bathrobe
Hooded bathrobe
Knit Waffle bathrobe
Microfiber with Plush Lining
Microtec bathrobe
Microterry bathrobe
Mini Stripe bathrobe
Satin Stripe bathrobe
We also have a range of organic bathrobe styles you can choose from. Guests who particularly have allergies or certain skin conditions will be especially grateful for these options. Some bathrobe styles come in plus sizes, too, so you accommodate guests of varying silhouettes.
At Boca Terry, we have two quality towel lines:
Resort Collection- Characterized by an overall check pattern.
Sunny Lane Collection- Marked by a 100% combed cotton terry finish.
Each collection comes with varying towel sizes including a washcloth, hand towel, bathmat, bath towel and bath sheet.  You can also customize the towels and the bathrobes of your choice to display your hotel emblem, logo or monogram to enhance your brand awareness.
Regular and Post-Visit Follow-ups
Finally, show your guests how much you value their feedback and loyalty, by regularly asking them about their stay during their visit and after they leave. You can ask them to fill out a quick survey, to help you improve your services. Upon completing the survey, you can also offer them a gift. Why not a complimentary bathrobe?
The Ultimate Visit
Along with having the right bathrobes and towels, as well as all of the aforementioned elements, you should also consider having spa products and slippers readily available for your guests to feel that you've taken care of even the smallest details. These accessories can come in great handy in your hotel spa, too, if you have one.
For more information about our varied range of products, contact Boca Terry today and kick start your guests' most memorable stay yet this year.
Share this item with friends