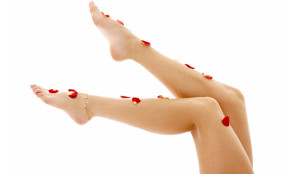 Shifting attitudes towards health and wellness are beginning to have a substantial impact on hotel spas across the U.S. As per PKFC's Trends® in the Hotel Spa Industry 2013 report, spa department revenue is becoming the largest source of revenue for most hotels in today's economy in which revenue increased by 5% for hotels included in the survey sample. With this in mind, the report concluded that spas are phasing out of their reputation as a luxurious amenity and turning into a necessity for hotel guests and local residents.
Consequently, "core" spa services (massage, skin care, and body work treatments) are generating the most revenue at hotel spas. In order to become experts within the field of health and wellness, many hotel spas are extending their outreach strategies to target local community members. This focus alone is working as the report notes that "the combined revenue from facility use and membership fees, fitness and personal training, and health and wellness services increased by 4.6 percent in 2012."
Although this report demonstrates how hotel spas are adapting to the preferences of their target market, many hotel spa departments still have to make tough choices about how to control their labor costs. This difficulty is reflected by the fact that "spa department profit margins declined slightly from 21.6 percent in 2011 to 21.4 percent in 2012." Despite this finding, hotel spas — particularly urban hotel spas — have still been able to achieve higher bottom-line growth than resort hotel spas, whose overall growth represents a meager 3.8 percent.
While hard to calculate, the industry is confident that the public's increased awareness and necessity for healthy habits will positively affect the ability of hotel spas to become a hub for health and wellness services. Aside from an increase in revenue, hotels' are constantly adapting to consumer demand by incorporating things like special lights, wake-up and nighttime light therapy, vitamin-infused showers, air purification and water-filtration systems, and wellness-focused television channels, into their amenities. Even though it functions as a separate component, it's clear that spas are laying the basic framework for such endeavors.
As a pivotal contributor and supporter of the spa industry, Boca Terry is pleased to hear that Americans are beginning to execute healthy habits in a variety of ways. How will you support your local hotel spa this holiday season?
Share this item with friends