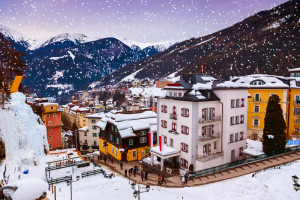 Similar to most industries out there, hotels usually have seasons that are busier than others. The winter season is definitely one of them. In some locations, preparing for a much cooler winter comes with having to attend to extra maintenance procedures due to factors like snowy and rainy weather conditions.
Here are some things to add to your agenda to make this winter season the best one your hotel has ever had:
Protect your grounds. You should shield your landscape from diseases or pests before the winter season begins since it'll be become harder to implement such methods by then. Integrate a fertilization plan in your maintenance processes to apply fertilizers and pesticides to your soil. In addition, you should regulate your hotel's irrigation scheme through methods like properly shutting off your sprinkler systems. In taking such preventive measures, you can save money by not having to repair damaged areas in the future.
Expand your foliage. Keep your vegetation colorful and diversified. Be sure to choose vegetation that can withstand cold temperatures. To create a more welcoming aura for your guests, you can even be creative and plant colorful flowers around your hotel entrance, which will add a merrier ambience in those darker winter days.
Decorate for the holidays. You don't just have to decorate your hotel lobby. The winter season is a great time to add some tree and building lights around your hotel. You can set up wreaths and ornaments to display the holiday cheer. Just be sure to avoid over-decorating or choosing décor that will underplay your hotel's classy character.
Prepare for snowy roads. With beautiful white weather comes the danger of icy roads and potential accidents. That's why everything from your hotel's entry passages to your parking lots and walkways should be shielded against freeze and the buildup of snow. You can work with your contractors to come up with a plan for managing the ice and snow and prevent any car accidents and slips or falls from occurring.
Prepare your guest rooms.

 

Along with caring for your hotel's landscape, you should pay the same amount of attention to preparing your guests' rooms for the winter season. Have extra blankets readily available and make sure your guest rooms' thermostats are regulated at sensible temperatures. Don't forget to include snug bathrobes and slippers for your guests to keep warm in.
With the above elements in mind, your hotel will be well on its way to enjoying the benefits of the festive winter season.
Share this item with friends