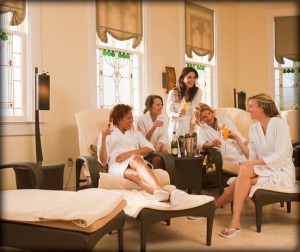 As a centuries-old tradition, June has long been the most popular month for weddings. With soothing temperatures and beautiful weather for outdoor celebrations, there are also a plethora of flowers available during this wonderful month, and a great sense of romance in the air.
Honoring the Goddess
Celebrating a wedding in June began with the ancient Roman goddess, Juno, who presided over marriage. Couples married during this time to honor her and to receive the bounties of her grace.
The Best Promotional Items
Even today, so many hotels, bed & breakfasts, and inns are still booked for bridal parties in June, which means its time to stock up on the best promotional items for the hospitality business: luxury bathrobes.
Helping Celebrants Commemorate the Day
At Boca Terry, we always are excited when this time of the year comes around. We know that our customized robes for wedding guests and honeymooners are always in demand, and we love to help celebrants commemorate their special day.
Remembering Your Impeccable Hospitality
Having special occasion robes helps to give a wedding that much more meaning. With customized embroidered initials of the couple or a special design that marks the date, the bridal couple and their guests will never forget the impeccable hospitality you provided.
Providing a Lasting Memory
A personalized robe provides a lasting memory and is an excellent promotional item, as guests will use their robes for years to come, always remembering the great time they had at your establishment. There is hardly a better way to ensure that they will be booking their next stay with you when they can take home a robe that is beautiful, well crafted, and practical.
Caring About the Details
Our Boca Terry robes are made with the utmost attention to styling, durability, and the highest quality materials. We care about the details, and this is reflected in our dedication to creating a gorgeous and unique design for a special day that carries its own unique meaning.
Here are some of our most popular styles for bridal parties:
Our exceptional Hooded Terrycloth bathrobe in one-size-fits-all for women and men: with deep pockets and an ample hood to keep back of neck warm, this robe is made of 100% combed terry or velour. Created with multi-needle stitching around cuffs, front, and pockets, the style is classic and the feel is heavenly.
Our Satin Stripe robe lined in French terry knit: made with 100% polyester on outside and a 80% cotton and 20% polyester lining, this elegant and timeless robe features double belt loops for waist adjustment, deep pockets, and a sumptuous rollup collar and cuffs.
Our Pink Kimono Satin robe is as sexy and feminine as they come. Great for the bride, her bridesmaids, and her best girlfriends, the robe is made of 100% polyester and measures 36" long with a 17"sleeve.
Contact Us
For information on how you can order the perfect customized robes for your wedding party bookings, contact us today using the online form on www.BocaTerry.com or by calling (877) 421-6001.
Share this item with friends