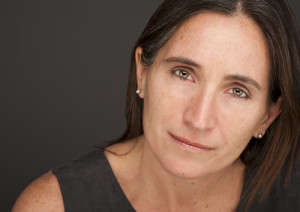 Whether or not you are in the hospitality industry, you should be familiar with Lara Morgan's work. Currently known as a spokesperson and mentor for growth enterprise support and what it takes to drive sales, Lara's expertise has reached an international level. Initially recognized for building Pacific Direct from the ground up, it took Lara seventeen years before she was ready to sell her company's majority share for £20 million. During her time as CEO, she was instrumental in establishing Boca Terry as a major supplier of bathrobes, slippers, and towels to the UK, EU, and Middle East.
Nowadays, Lara utilizes her entrepreneurial experience to serve as the Chief Growth Accelerator at Company Shortcuts, which provides customized training in sales momentum. At its core, Company Shortcuts offers in-depth education and support to help motivated mid-size business leaders achieve accelerated growth by refining their sales strategy.
Even though she has stepped away from running her own business, Lara's dedication to the accelerated growth market is exemplified through her fortified efforts to companies like Sandpit, GATE8-luggage.com, ACTIVBOD and The Luxury Slipper Company. She also makes it a point to contribute to social enterprises that represent causes she believes in, such as UKTI, READ International and Pants to Poverty.
Rather than merely affecting the companies she interacts with on a professional basis, Lara has compiled her business wisdom into a critically acclaimed business book, 'More Balls Than Most' to help people who have ambition but aren't sure how to get started. In fact, there really isn't much that Lara doesn't do.
Having previously worked with Lara and being a huge admirer of her work in and out of the office, we wanted to retrieve her insight on lessons learned, doing what she loves, and the current state of the hospitality industry from a global standpoint. After all, we think everyone can benefit from hearing a word or two from Lara!
What type of companies does Company Shortcuts attract the most?
Although it is a mix, I would say startups because I do a lot of work to encourage enterprise in general. While our focus is growth accelerator companies, it has recently balanced out to companies who understand a direct language and need guidance on developing their sales and leadership skills set. For those companies who are experiencing at least 500K in revenue plus turnover, Company Shortcuts can add MASSIVE value and return on investment through a number of products that all have the intent to generate sales.
For someone who hasn't read your book, 'More Balls Than Most,' what would you say is the biggest takeaway? Can it apply to anyone?
The biggest takeaway is a down to earth reality of the challenges in growing a business, with 100% recognition that we cannot do it alone and without people we are nothing. I guess it has something for everyone but I'd say it applies most to people who are ambitious or those lacking in confidence. If I did it, anyone with self-discipline, application, hard work and willing to learning from endless mistakes will love the lessons I have learned, while saving themselves time and pain.
How does the UK hospitality industry vary from other markets? 
I'd say it is lazier in many respects, mostly because it is too dependent on foreign workers in some cases, along with being less creative because of the luxury of the London tourist premium and business traveler. There are many huge gaps that exist between city services and those in the country, but these circumstances are found all over the world. Demand drives profit? No, great service delivers sustainable profit.
Why are you particularly drawn to assisting startups? Is it due to your own personal experience?
I am not. I am driven to supporting GROWTH companies with ambition.
I do not care if startups bleed a bit, cry a lot and learn to survive on their wits. If they get through with proving that they have a sellable proposition and are ready for growth, then they have my attention. In order to get there, they should work hard, be nimble, flexible, bootstrapped, and innovative, while always focusing on their unique selling point.
Which emerging markets does hospitality have the most influence on? 
I think China and the Middle East are clearly huge opportunities, but you cannot really divide out the BRICS (Brazil, Russia, India, China and South Africa) in any way.
I think we have a great deal to share in the lessons we have learned about not homogenizing hospitality – people like choice, variety and innovation but they also like consistency of brand, safety in recognition and a guarantee of a certain kind of service.
How do you get involved with current affairs in the UK? Is it merely from a business standpoint? Political? 
ONLY from a business standpoint do I touch on current affairs and this somewhat effects a political opinion as laws can trap business in a merry go round of pointless red tape, which I think we should do our utmost to cut out. From a personal point of view having been wholly absorbed, focused and committed to be an industry expert in my sector so that I could succeed and grow my business at speed, I also would advise against wasting time on trying to impact political policy. I did nothing to try and impact policy when I was focused on growth and trying to make Pacific Direct world class.
Considering you've been and are a mentor to a variety of enterprises, who encouraged you to take on this role throughout the years, and who has influenced you the most throughout your life?
Possibly not surprisingly, my parents and mostly my Mum as she taught me the importance of treating people well – any people, in any role, any where in the world, with any nationality is priceless and has always been time well invested to maximize success. Without people we cannot build successful enterprises.
What do you plan to do next from a business standpoint?
I have been working out what to do next since I took a break after selling Pacific Direct. I think my passion and expertise lie in being able to sell, and I hope being able to spot market niches products that have defendable unique selling points around which one builds a strong brand. I only invest in products I like and can see global growth potential. I'm also interested in sectors where I can bring significant advantages of a great black book and knowledge of previous experiences that massively save company startups through reducing set up delays and mistakes.
I have invested time and effort into Gate8-luggage.com, which is a genius travel system that saves time, money and reduces the whole experience of business travel frustration and wasted time. The product has literally changed my life and enjoyment of short trips. I see this item having a massive impact on those in hospitality as we grow partnerships with hotels, car companies and airlines.
KITBRIX has just launched a genius triathlon and sports organizer bag system. I actually introduced them to their China manufacturer, who has brilliantly turned an idea into a finished product in a ridiculously short period of time. 
Company Shortcuts is a sales training and acceleration business with focus applied to leadership and sales excellence and systems through our simple but important sales strategy for driving scalable systems as companies go from a one man band into growth business.
From a hospitalities point of view, I cannot resist building a new approach to accessories used in hotels. Global Amenities Direct is a unique play on the previous business, Pacific Direct, but we do not offer toiletries nor do we compete with guest amenities. We provide unique, innovational and engaging product design and solutions to hotels wishing to make a memorable impact on their guests experience through clever utilization of operating products
Any advice for anyone who is in the hospitality industry from a global standpoint?
You have to conquer the USA as most central global group head offices are based state side and they are superb people to deal with and work with. The scale potential of a company that cracks the opportunities in USA has the world as their oyster.
Share this item with friends