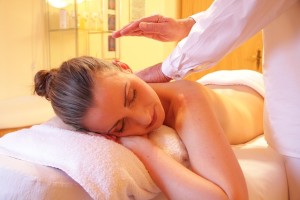 The number of medical spas in the United States has been increasing steadily with an estimated 5,000 spas open, to date. Why are medical spas so popular? Visitors are generally drawn to the fact that these spas blend the features of medical clinics and day spas.
Although these spas offer non-surgical services, their services are still invasive and vary from Botox to facial peels, along with other procedures you'll generally find at a dermatologist's office. The following are some facts you may not know about medical spas:
A doctor may not always be available.
Getting the spa treatment along with a doctor's care is not always the case. Although most guests may expect that, some states don't require a qualified physician be present at a medical spa.
You may come across a doctor's name at the door, but that doesn't necessarily mean he's present. Guests should be knowledgeable on how to tell whether or not the person treating them is a professional, before they undergo any treatments.
Supervision varies by state.
You would think all spas have strict oversight, but in fact, every state is different. Unlawful medical practices often result in heavy fines in some states like Florida, while other states are more lenient.
Additionally, some medical spas don't need licenses to practice in certain states. Many states regulate the services to determine the legality of the spa's procedures and whether they should be registered and inspected.
Visitors don't always get their money's worth.
The prices that medical spas apply to their services are generally based on how much the spa spent (or is still paying) to open its doors for business.
Considering how much spas spend on their property and the cost of the expensive equipment they utilize (such as laser machines and other aesthetic tools), their prices are usually set based on those costs. Generally, that's even the case at a physician's office since medical supplies and the cost of the maintaining the facility is high and accounted for, too.
Each medical spa is different in that some offer more cosmetic services than others, and similarly, some use laser products, while others use other forms of technology. Regardless of what each spa's activities comprise of, the fact remains that spas are meant for relaxing and that's what people are always (or almost always) most pleased with.
Share this item with friends